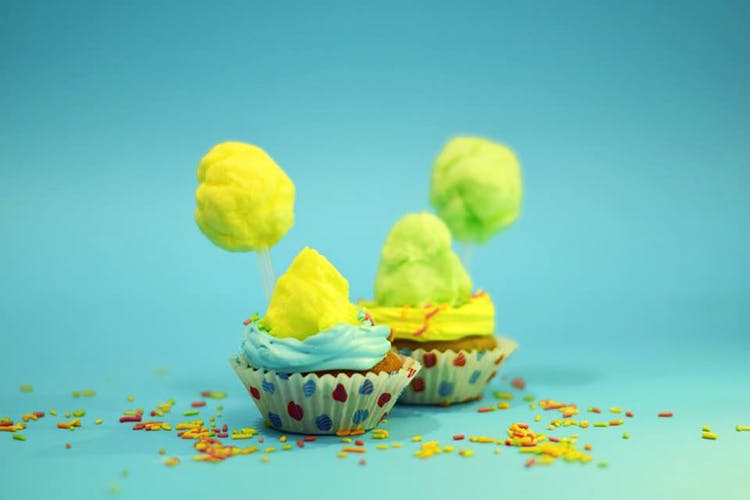 This Home Baker Is Making Candy Floss Cupcakes And They're Yummy!
Shortcut
Ruchika Wahi is the only home-baker in Mumbai who has combined our two most wonderful childhood memories and given us Candy Floss Cupcakes. Running her venture called 'Baking Blunders' since 2007, she specializes in customized desserts and never repeats a design.
Tell Me More
With impressive customised designs and unique presentation, Baking Blunders stands out for its candy floss cupcakes. Melt in mouth candy floss topped on delectable cakes makes for a perfect combination and takes you back to the days of buying and eating those pink cotton candies. It's served in many off beat flavours like paan, raw mango, butterscotch, vanilla, tangy lime, lychee and green apple. Each flavour is like an explosion of goodness in your mouth.
The cakes are not too sweet, so the combination doesn't get overwhelming and the presentation is super cute. Apart from these, you can also try brownies, donuts, cookies and more at Baking Blunders. Their dessert bouquets are very unique too.