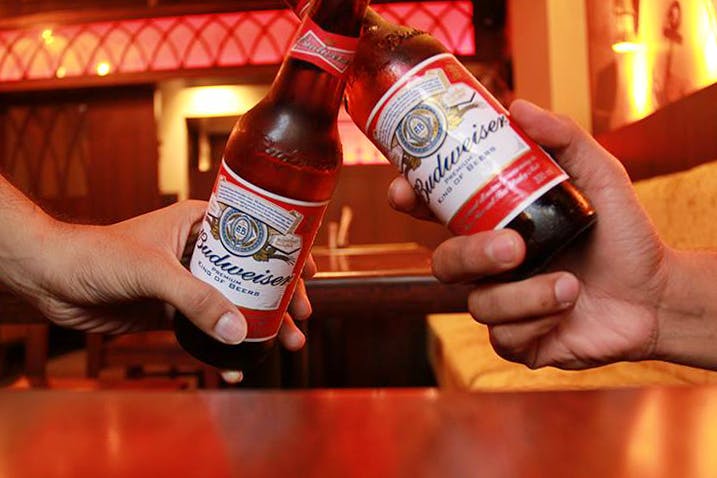 Sip It: Bars In Andheri To Fit Every Budget
Shortcut
We all have our month-end days when we are literally counting the chillar in the jar to buy a loaf of bread. Ok, that may have been a little extreme, but you get what we mean. While this is one category of people, the other set just doesn't believe in heading to fancy places to blow up triple the amount of money for the same alcohol.
Keeping these two schools of thought in mind, we offer you a list of super affordable drinking places in Versova.
Adarsh
Yet another drinking haunt in Lokhandwala, Adarsh has full desi bar feels. They thankfully have a separate AC section which is tad more comfortable. With their full service bar at your disposal, order your poison and to go along with that call for Kori Roti and chicken Sukka, an Adarsh speciality.
Price for two: INR 650
Shankari
The booze is cheap, it's open till 2 AM and they get their tandoori preparations (especially tandoori chicken lollipops) right; what more do alcohol lovers need? The moment you say Shankari to a Versova resident, you will notice a glee in their eyes. And that's because this is the kind of a place you don't have to plan or figure out your budgets to go to.
Price for two: INR 750
Quarterdeck
If a suspicious drinking place is not your gig, head to Quarterdeck instead; a small bar with decent ambience and comfortable sofas. One of Versova's favourite places, people flock here for a pint of beer that starts at INR 170. To go with that, order their crispy chicken, or butter chicken. If you like preparations from the seas, their range of seafood is worth digging into. And it's open till 1.30 AM.
Price for two: INR 1,600
Seven Hills Bar
If you like chakli with schezwan chutney served in unimpressive (but clean) cutlery, then Seven Hills Bar is where you should be headed. The kind of place that won't suck your pockets dry, don't expect much in terms of ambience. But be rest assured you will get your alcohol fix.
Price for two: INR 550
Bottles
Bottles is the Janta equivalent for Versova. Modest seating, some random artwork on the walls to set the mood, and super cheap alcohol. The classic combination here? Butter chicken (INR 210) or crispy chicken (INR 205) with beer (INR 140).
Price for two: INR 1,350
Raj Palace
Another place that suburban folks swear by is Raj Palace. Not too shady, this place is forever full. With its old-school vibes, the kind that can take you back to a drunken scene from an '80s Bollywood flick, chilli chicken, and lollipops here are recommended.
Price for two: INR 500
Lotus Court
Yet another gem in Andheri's Lokhandwala is Lotus Court. Quick service, and tasty food is a crowd puller, and obviously budget alcohol. Chicken 65, roti poriyal, hari machhi and tandoori lollipops never disappoint here. Open till midnight, this will instantly remind you of typical restaurants from yesteryears.
Price for two: INR 750
Pro-Tip
Whether a place is suitable for women to go or not is subjective to your tolerance. We leave that judgement upto you! Cheer!
Comments