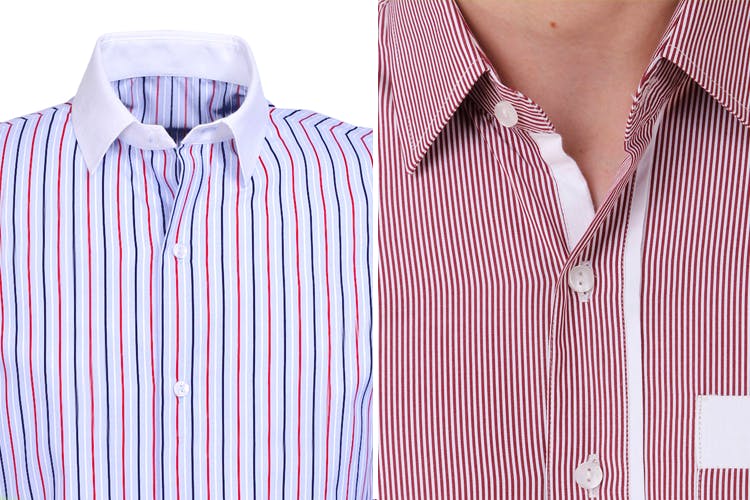 Can't Get The Perfect Fit? Get Your Shirts Tailor-Made On Roar & Growl
Shortcut
We got our dose of awesomeness today from Roar And Growl – a web portal that sells amazing menswear.
What Should I Buy?
This web portal sell pretty amazing t-shirts, shirts, jackets, kurtas and more that have modern and fresh cuts and designs. They are made using classic hand tailoring techniques and there's a wide range of designs to choose from. Founded by Rajvi Mohan, an alumni of London College of Fashion and Parson's School of Design, New York, this website doesn't overwhelm you with too many options, thus making your choices simpler.
The website has regular sales, so look forward to t-shirts starting at INR 1,300 upward and shirts starting INR 800 upward. Their kurtas are a limited few and on the more expensive side, staring INR 3,000 upward. They also have pocket squares and ties starting INR 800 upward. Their jackets are more ethnic, and start at INR 2,000 upward.
What Else?
If you don't happen to like any of their designs, feel free to get your own idea out there. Yes! This website also lets you get your clothes tailor-made, which means you can choose your own fabric, the sleeves you desire, elbow patches, inner collars and monograms. all you need to do is go on the site and start customising.
So, We're Saying...
If you wish to not get confused and are alright with the idea of spending slightly more than usual on good quality clothing, then check out Roar And Growl. And the best part is you can get your clothes tailor-made.
Click here to check out the website.