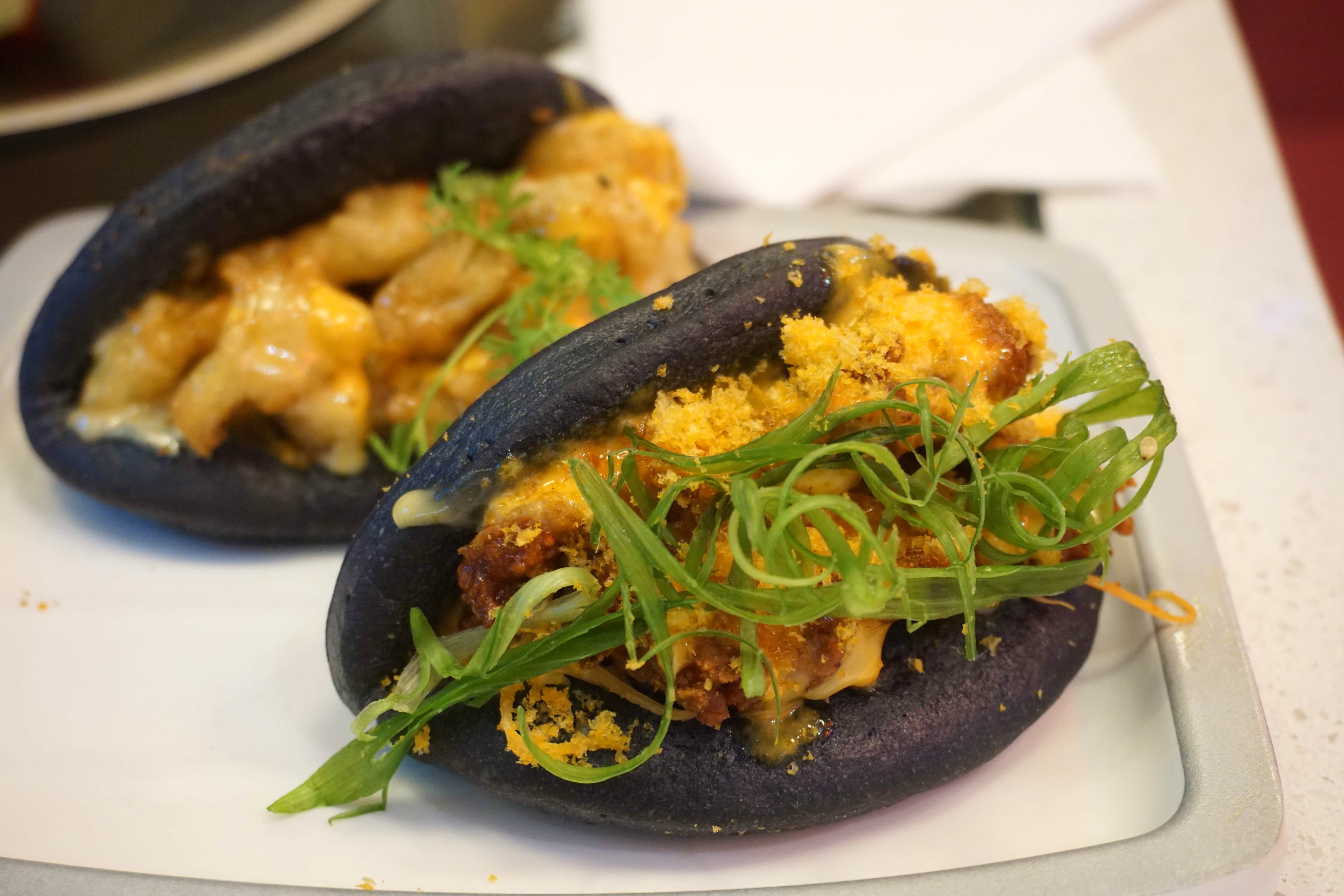 Cherish Flavourful Food From All Over The World At Fuu Qin Modernist Canteen
What Makes It Awesome?
Fuu Qin is a newly opened cute place cherishes modern food from all around the world with so many sauces, condiments, and fresh flavours. Their food is all about flavour, flavour, flavour. The sauces, buns and baos, they use are homemade from scratch and are so amazing. Fuu Qin features cosy seating options and an open kitchen, allowing the chefs to interact and the customers to enjoy their meal without the chatter of endless crowds around. Probably one of the only few places that bake and makes all their bread, Fuu Qin assures airy and fluffy buns and baos, every time. By adding probiotics, sourcing only the best of meats and organic produce and incorporating artisanal cheese instead of commercial options, the restaurant aims to further add in nutritional value while retaining natural flavours of the ingredients. We tried a few of their amazing options specifically non-vegetarian spread. We started with fries Buffalo Mozzarella which was nicely fried and the cheese was so yum and had that extra pull. The prawn corn dog had such fresh prawns and was a delight. We then tried their daredevil chicken which was a crispy fried chicken in red bun slider. The red buns made from red potato. Super fresh and soft. The charcoal baos, we had, was calamari and buttermilk chicken with the golden glaze. The calamari was fresh crispy and chicken marinated in buttermilk was the best that we had there, it was succulent, flavourful and tasty. The O-bama chicken was served in doughnut bun, tasted well and had a very good different taste with olives and cheese. The miso fish slider had a blast of miso flavour when we bit into it. The fish just went so beautifully with the miso. The Singaporean Chilli crab was hot spicy and the crab meat filling was something very fresh and different that we have tried. It was very authentic. . Desserts: we had mini Doughnuts of chocolate and pistachio variants and we also had snicker bars which were snickers served in ice-cream candy stick form. All in all this place is recommended by us and is a must-visit for food with so many flavours from all over the world
Best To Go With?
Family, Big Group, Bae, Kids, Pets
Comments