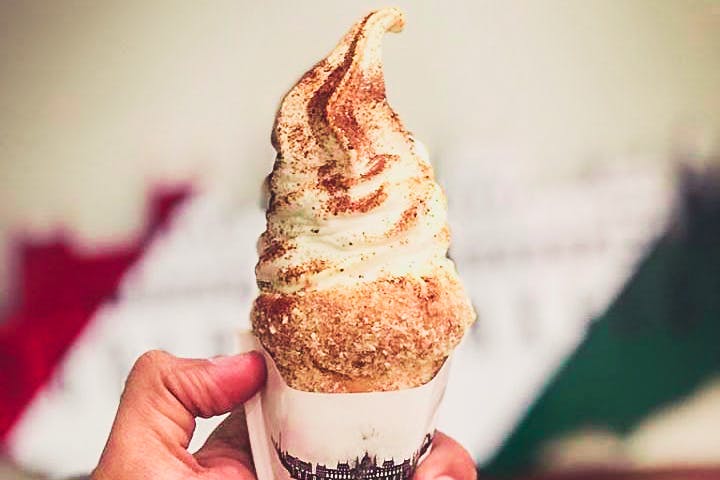 Have You Even Tried This Dessert That's Taking The World By Storm?
Shortcut
Chimney cake aka Kürtőskalács is a spit cake specific to Hungarian-speaking regions in Romania have made their way to Mumbai. We explore why you should hog on them this festive season.
Chow Down
We previously told you about the Chimney Cakes coming to Mumbai for a brief period of time at a pop-up hut. These festive treats hailing predominantly the Székely land have made their way to us through The Budapest Bakehouse – a dessert shop located in Khar. So, what really goes into a chimney cake? Made from sweet, yeast dough, it is baked in a special oven until its surface cooks to a golden-brown color. During the baking process, the sugar stuck on the chimney caramelises and forms a shiny, crispy crust. That's why the name.
Then, a different coating is applied on the surface of the cake and line inside with different types of chocolates. From milk, dark to flavoured chocolates, like coconut, peanut, tiramisu etc., it is then and topped with more chocolate or vanilla soft serve. If that doesn't sound yummy, get your taste buds checked.
So, We're Saying...
Tired of eating regular desserts? Add some Hungarian chimney cake to your list of things to try out.
Comments