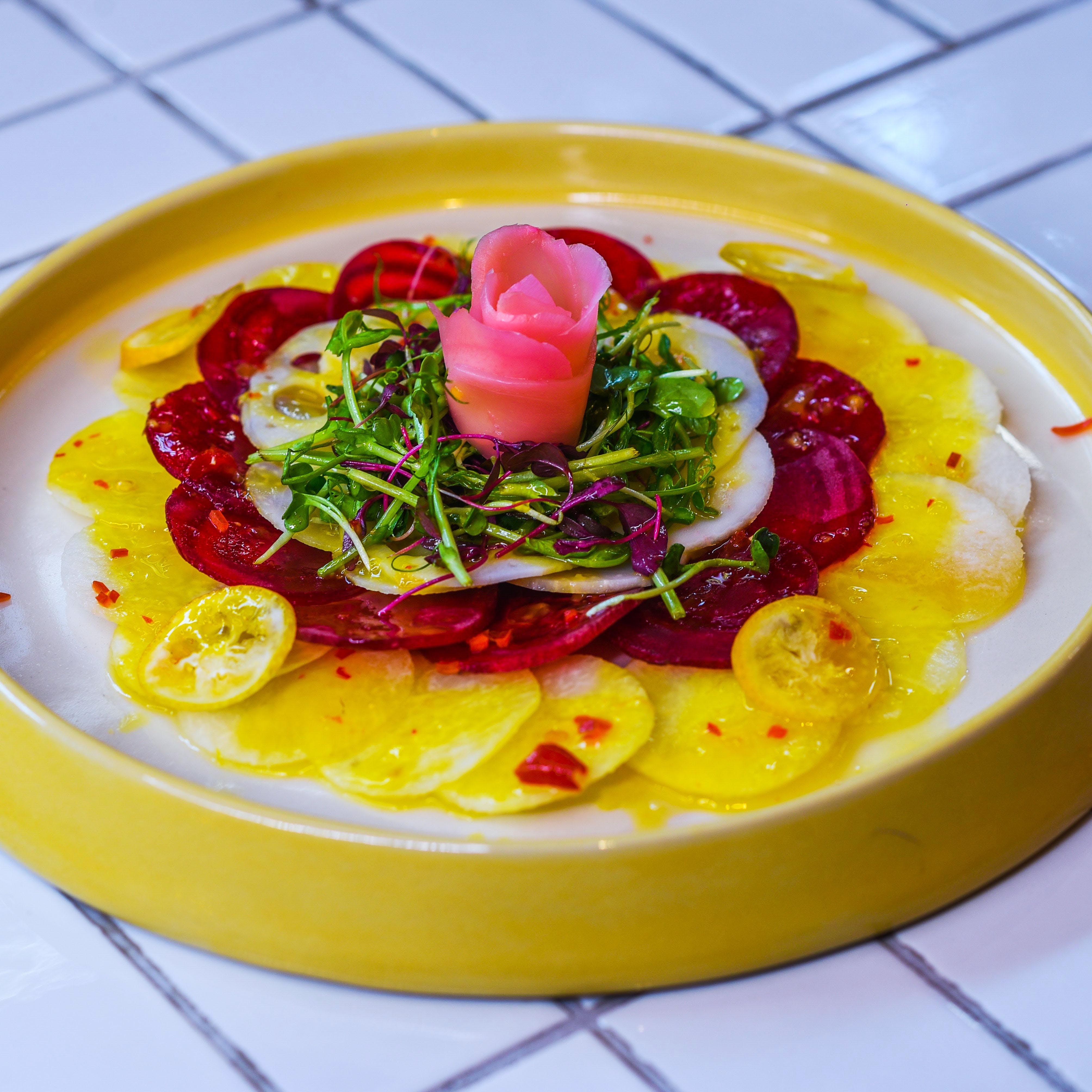 Chop Chop: Say Konichiwa To The Newest Asian Cafe In Mumbai
Shortcut
The growing demand for authentic Asian cuisine in Mumbai has paved way for a lot of new eateries, and partners Prashant Chaudhry (of Mangi Ferra fame) and Tanay Kapur (think Alila Fort Bishangarh) have left no stone unturned in catering to the growing audience's need with Chin Chin Chu, their newest introduction to the city for authentic Asian cuisine in Juhu.
What Makes It Awesome
Chin Chin Chu in Juhu, the newest kid on the block serving pan-Asian Japanese focused fare welcomes you to their world with three pandas framed on the wall, looking right at you. These pandas also serve as the mascots for the restaurant and are a few of the many beautiful things about this place. With interiors so cozy, colourful and inviting and music that is in absolute sync with the ambience, it is hard not to fall in love with Chin Chin Chu at first sight.
From a menu that spans 13 pages full of quirky dish names, it was a task to narrow down on what we wanted to order to satiate our midweek Asian cuisine cravings. To get started, we ordered the Silken Tofu and Thai Chicken Satay (a treat for our taste buds!) The Veg Caterpillar Rainbow Roll Sushi served in the shape of a caterpillar was an absolute delight too. While these light bites might not cut it for everyone, check out their more wholesome dishes like Cheung Fun, Sushi, Bao Buns, Dim Sums here.
Their innovations are not only visible in the food, but in the bar menu as well (time to raise a toast to that). Our favourite was their Jim Beam concoction called 'Chin Chin Chu sour' which is served in a broken egg-shell shaped glass considering it consists of egg white alongside other spirits. Other drinks that caught our attention were the Kung Fu Panda and Wasabi & Basil Martini (tempted already?)
Our love affair with this place reached an all-time high with their Japanese Cotton Cheesecake served with berry compote for dessert.
Pro-Tip
For those who love their Asian food and like to experiment, Chin Chin Chu is where you should be headed for your next soul-satisfying meal. Happy eating!
More Information
Chin Chin Chu
Wi-Fi Available

Nearest Metro Station: Azad Nagar
Comments