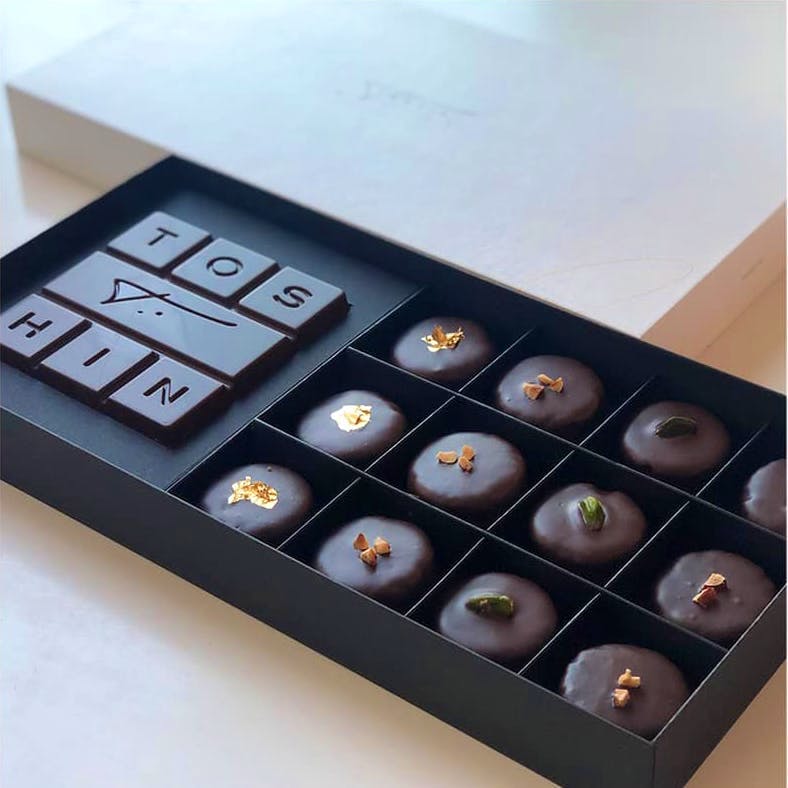 Cocoa Love: Here's Where You Can Buy Awesome Chocolates In Mumbai
Are you a hardcore chocolate fan? Does good chocolate make you go weak in the knees? If the answer is yes, then here's a list of chocolate stores where you can stock up on that stash. We love these for their variety and quality of chocolates and can't wait to share our finds. Here goes.
Fantasie Chocolate
With over 70 years in the chocolate-making business, Fantasie Chocolate by Zeba Kohli is an artisan chocolate brand with boutiques across the city. The store specialises in a variety of different types of chocolate and this includes their very own range of chocolates like chocolate bars and truffles, plus curated wedding collections and a range of imported chocolates too. We think their range of flavoured bars like the kiwi and blueberry are fun and interesting to try, priced at INR 340.
The Cocoa Trees
Originally from Singapore, The Cocoa Trees is a chain of chocolate stores. Known for their wide selection of chocolates from around the the globe, this store in Hill Road, Bandra, is a one-stop shop for chocolates and confectionery. The store is well organised, arranged by brand so you can pick up your faves in a flash. Browse the collection for M&Ms, Ferrero, Goldkenn, Malteasers, Lindt and more.

Toshin Chocolates
Toshin in Chembur is a gourmet chocolate boutique and patisserie that specialises in handcrafted chocolates and desserts. Their chocolates are all made by hand, in their patisserie. Choose from their selection of pralines, cookies, artisan cakes and more. Their pralines come in a beautiful box that makes for a great gift - a set of 9 handcrafted pralines costs INR 700.
Entisi
Entisi is a boutique chocolatier by Nikki Thakker that sources its cacao from some of the best chocolate growing regions in the world - Java, Ghana, Madagascar. The boutique crafts an array of fine chocolates from bonbons, bars and single-origin tablets. They also do gift hampers for special occasions.
Vivanda Chocolates
Vivanda Chocolates is a chocolaterie and gifting studio in Santacruz. Everything here is customised and made to order from the gift boutique itself. The assortment of chocolates is vast and ranges from single-origin chocolates to pralines, marzipans and chocolate enrobed dates. The minimum order size here is 100 boxes for customised gifting. And this is a completely luxe option at INR 10,000 for their minimum order.
Choco-lattee World
Choco-lattee World is a local store located in Seawoods Grand Central that specialises in all things chocolate. The store stocks a vast variety of Indian and international chocolate brands from around the globe. Browse the store to pick up your fave imported chocolate brands like Lindt, Galaxy, Toblerone and more.
Mr. Choco & Nuts
Mr. Choco & Nuts is a chocolate store in Kurla. The store stocks a fantastic collection of chocolates, focusing on international brands. Choose from faves like Cadbury's, Malteasers, Lindt, Belgian chocolates and much more here. It's a true chocoholic haven.
Ask Nayantara a question