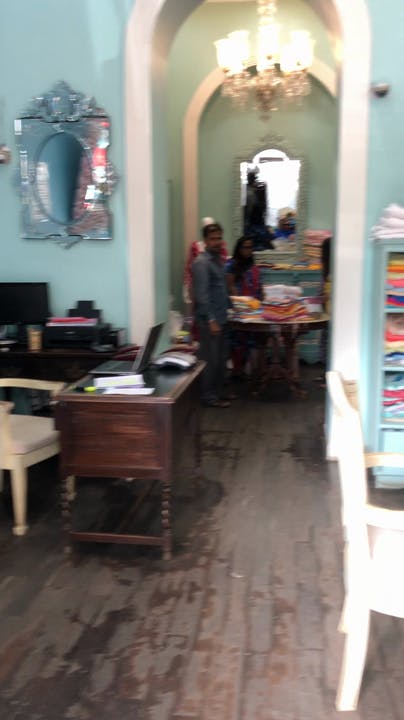 Keep It Simple Yet Classy With This Chikankari Boutique In Town
Shortcut
If you love your chikankari (and not chicken curry), there's a slim chance you wouldn't have heard of Neemrana, a boutique store in Girgaum that sells beautiful embroidered clothing, especially chikankari work.

What Makes It Awesome
Located around Opera House, Neemrana Boutique is waiting to welcome you into a world with some gorgeous fabrics. Having been around for a while now, and dealing in some of the best chikankari work we have come across, we're sure you'd have been recommended to visit them at least once; and you must.
Mostly comprising of a variety of Lucknowi chikankari wear for women, Neemrana does amazing kurtas in gorgeous shades such as lilac, light blue and even plain white (if you're looking for simple wear) beginning at INR 2,000. You will also stumble upon blouses to match with your sarees or dresses to look your best this festive season. The shop in itself is spacious and airy with cute paste; shaded decor and cabinets. If you're confused or need guidance, the staff will take you through their multiple collections and help you choose what's best for you.
A kurta starts at INR 2,000 (base price) and the more the intricacy there is in the work, the higher the price. The kurtis get quite expensive, especially for the georgette ones going up to INR 3,000 and silk ones going up to a whopping INR 15,000. But the elegance these kurtis offer are priceless.
Pro-Tip
The pieces bought here are so beautiful and light and make for the perfect festive wear. Whether you're having a party at home or visiting friends and family, you'll look stunning! As beautiful as they are, they are slightly heavy on the pocket, so, save it for that special occasion!
Comments