The information in this post might be outdated
SoBo To Kandivali In Minutes: Coastal Road Work To Begin By October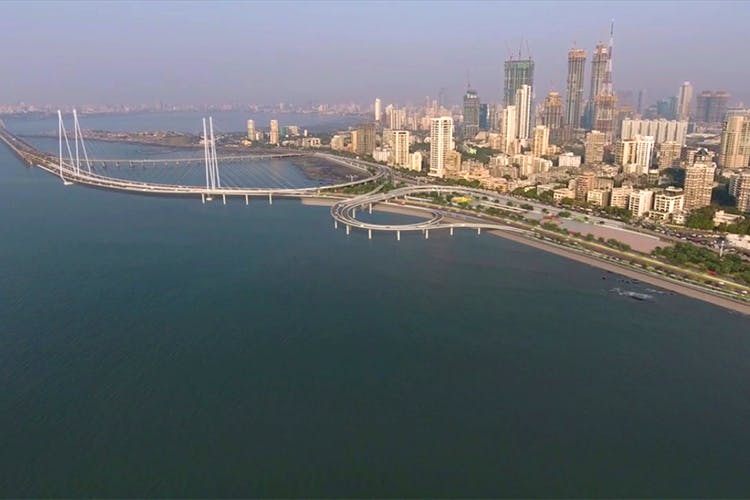 A Long Run
The city is all set to get a coastal road that'll allow you to cover approximately 10 kms in minutes. South Mumbai to Bandra, the first phase, will seem like a cakewalk now, or so tell us reports.
As reported by Hindustan Times, the coastal road project will start from Princess Street in Marine Drive and end at bandra-Worli sea link.
According to reports,"It will include an undersea tunnel from Princess Street to Priyadarshani Park, followed by a coastal road until Worli, a connector to Bandra-Worli sea link from here." The first phase of the project will have an 8-lane road, with two dedicated lanes for buses.
The coastal project will be constructed in two phases – the south phase will start from Princess Street flyover near Marine Lines and stretch up to Bandra-Worli sea link and the north phase will start from Bandra and go till Kandivali.
According to this report, the civic body awarded the contract of the first phase of the south Mumbai stretch, from Sorli-end to Haji Ali to a joint venture of Hindustan Construction Company and Hyundai Development Corporation. Later, Larson & Toubro was selected for the stretch from Priyadarshini Park at Nepeansea Road to Haji Ali.
The coastal road is going to be a mix of a number of interesting features such as tunnels, elevated stretches, bridges, interchanges, and roads on reclaimed land with pedestrian underpasses and foot overbridges, according to reports.
We're kicked about the thought of not having to cancel plans with our far-flung friends, for this coastal road will make life easy. Those working in SoBo or vice-versa will spend less time in traffic. Judging by the pictures, it promises to change the face of the city. We look forward to a more beautiful Mumbai.
Comments