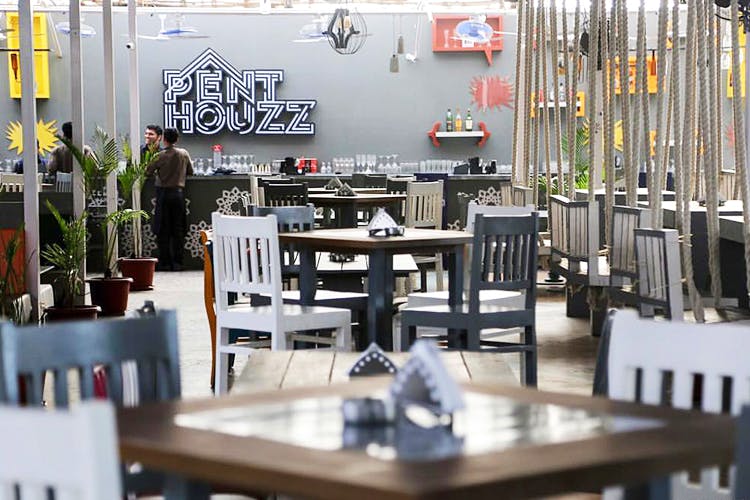 This Rooftop Bar In Kandivali Has Amazing Cocktails, Sheesha And Food
Shortcut
Penthouzz is a lovely rooftop between Borivali and Kandivali that serves great molecular cocktails, sheesha and just about everything any good pub can and should offer.
Chow Down
We were surprised to find this rooftop pub, Penthouzz, at V Mall, given the fact that there's a dearth of such fabulous places in the area. Divided in three different sections – smoking, which is outdoor with interesting swing-like chairs, indoor non-AC with lounge chairs and a separate family seating. Over all, the pub has about 100 tables, and plays a mix of EDM, pop and Bollywood music, and they also have acoustic nights. When here, you must try their wood-fired pizzas, paneer akuri and the mezze platter. They have fusion food which is quite uncommon in the vicinity, so that's a refreshing break.
Sip On
If you're at this pub and are a drinker, then don't miss out on their delicious tiki cocktails, LIITs, and signature cocktails such as the Sambhaji mix or one of the herbal brews. For the non-drinkers, there are enough non-alcoholic options as well. They also serve sheesha at this joint.
So We're Saying...
For people living around Borivali and Kandivali, Penthouzz is a great choice for a night of drinks and sheesha.
Comments