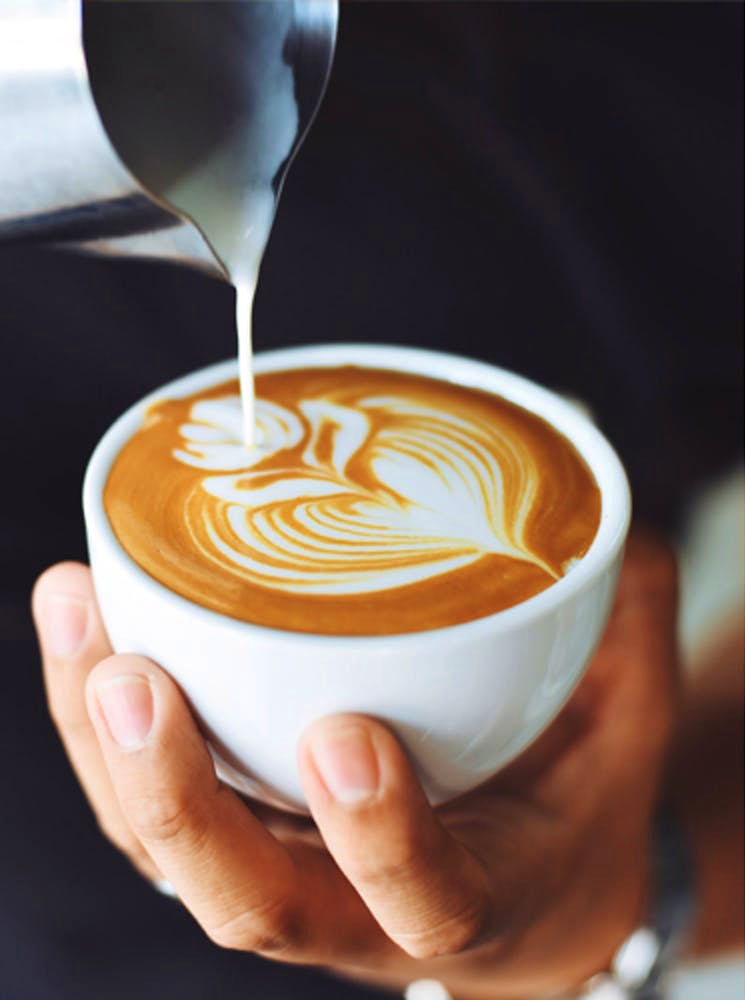 Love That Latte: Coffee Spots To Sip A Cuppa In Thane
The rains have got us in the mood for coffee and cake dates. Spending time at our favourite cafes, sipping hot cups of coffee and relishing slices of dessert is one of our favourite things to do during the rains. If you're in the neighbourhood of Thane, these are some of the highly recommended coffee places that many in the locality swear by.
D'Crepes Café
Known for their sweet and savoury crepes, this cute establishment is one of the most popular coffee haunts in Thane. In fact, we hear that their Mocha, Latte, Americano and other brews are some of the best in the area! Head over to enjoy a cute comfort meal packed with coffee, crepes and loads of happy, fuzzy memories.
What to try: Mexican crepe, Indian Summer Crepe, Rainbow Pastry
Price: INR 1,000 for two
Aromas Café
Café latte, Nutella hazelnut coffee, French press, espresso shots….they have something for every kind of coffee lover. Head over for a coffee date, a meeting, or just to simply catch up with your friends over a lazy weekend. Don't forget to order their death by chocolate cappuccino!
What to try: Death by Chocolate cappuccino, Kit Kat waffle
Price: INR 1,000 for two
Tea Villa Café
This beautiful café is a popular favourite as a date place, and why not! With its cute grammable decor, and pleasant interiors, plus great service combined with great food, this space provides a comfortable space for those looking at caffeine-fueled conversations. While they do serve a wide range of teas, their coffee menu too is worth the money.
What to try: Nutella Cappucinno, and if you're adventurous, the Charcoal Latte
Price: INR 1,000 for two
Bombay Bakehouse & Kitchen
Pizzas, pastas, sandwiches and desserts make this a popular choice of destination for comfort meals. If you're looking for the ideal space for a coffee meeting, or even a casual coffee date, this place won't disappoint. They have a wide range of coffee flavours available in both hot and cold variations.
What to try: Peri peri fries, nachos overload, Dirt Pound dessert
Price: INR 800 for tw0
Love & Latte
As the name goes, this place is full of love, and lots of coffee. They have a few unusual options on the menu too - Butter Rum Latte, Choco Ginger Latte, and Cookie Dough Mint Latte. One of our favourite cafes in the neighbourhood, we particularly love the fact that its one of the few places to be open past midnight. Fancy a casual dinner date followed by coffee? Or a late night coffee date? You know where to head to!
What to try: Garlic coriander twisties, Red Velvet shake, and their specialty coffees
Price:INR 650 for two
Café Monsoon
A small place with a simple ambiance, this is a tiny establishment located near Thane station, and serves great coffee and desi versions of pastas , sandwiches, pizzas and burgers. It's a perfect place to order in from, or for that quick coffee run before you head to work.
What to try: Chocolate frappe, deep-fried ice-cream, pizzas
Price: INR 400 for two
Café Amigos
This café in Thane is a quaint place to enjoy a casual coffee date or even stop by after work for a pick me up before heading home. Their coffee menu is limited, but good. Do try the Café Amigos special coffee when you visit!
What to try: Mud pie shake, Amigos special coffee, Amigos crispy chicken
Price: 650 for two
Ask Protima a question