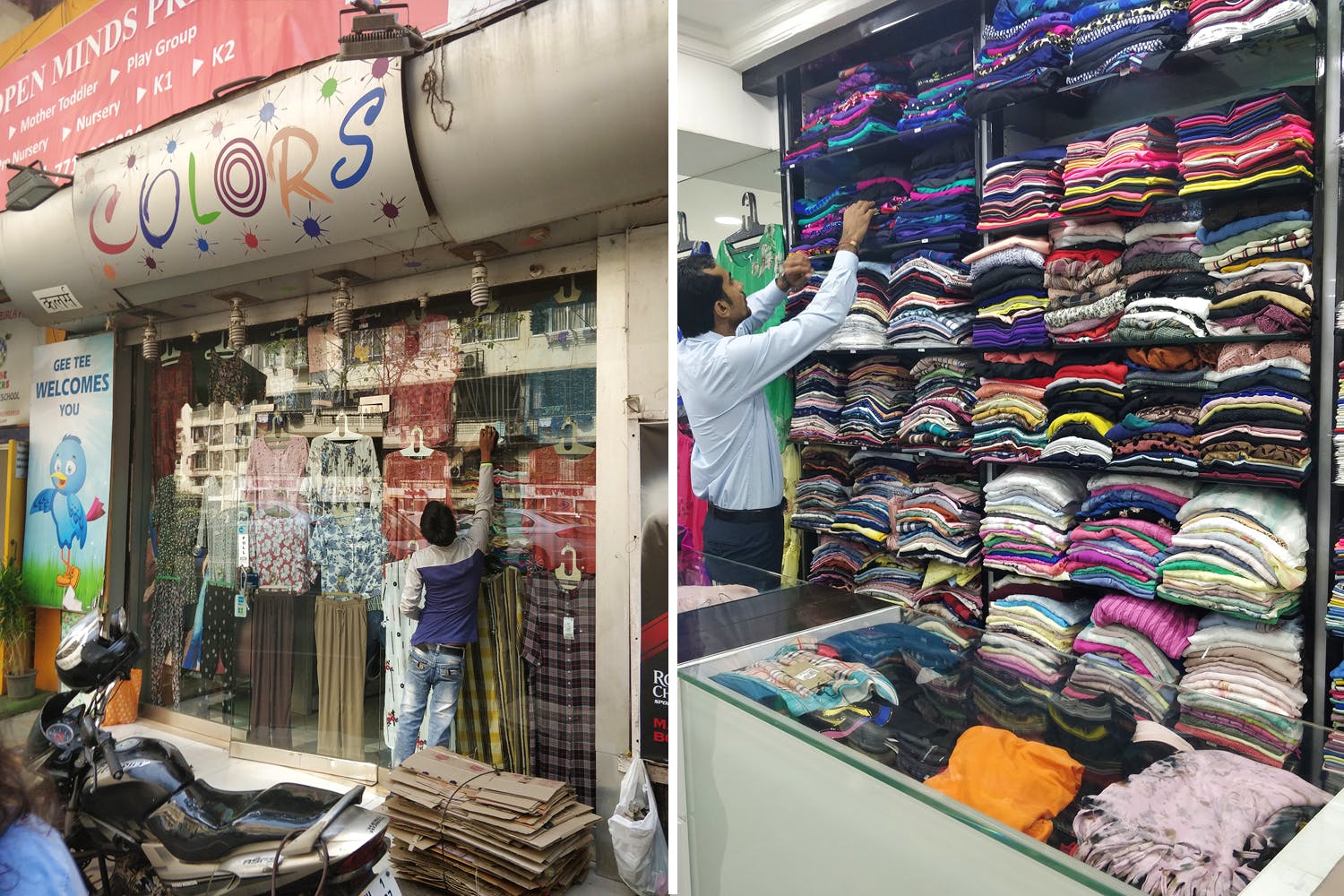 Pastels, Crop Tops & More: Check Out This Store's Summer Collection
What Is It?
Malabar Hills is one place where you'll find an equal balance of the old and the new. From Bombay's rich history to keeping up with the latest trends; it's a melting pot for all things pretty. Keeping up with that trend is a store on Nepean Sea Road called Colors. It's hard to miss with all the bright colours on the display board and pretty patterns adorning the glass façade.
Summer Lovin'
I walked in, looking at a few tops on display that caught my fancy. Upon entering the store (it's pretty big with a changing room as well), I was ushered in, to a section where I'd find more of what I saw displayed. Gingham checks, pastel colours, breezy tops with the latest in styles were in view. When asked if they'd have it in my size, they assured me that their range was as wide as it was varied. True to their promise, there were off-shoulder tops, formal shirts, tank tops, puffy sleeves, layered sleeves and so much more to pick from.
They also have a collection of jeans, leggings and pants to pick from and the best part is that you can try them out and carry as many as you'd want to in the trial room.
With two floors full of apparel, they also house accessories like fancy belts and even night wear. We had a blast picking options for close friends.
So, We're Saying…
With their range of affordable clothing and variety, you can be sure to have a new wardrobe ready for the summers. If not that, it's a great place to just browse and get to know the latest trends.
Price: INR 500 – INR 800 for tops, INR 1,000 for pants and jeans, INR 1,000 onwards for dresses, INR 400 for belts