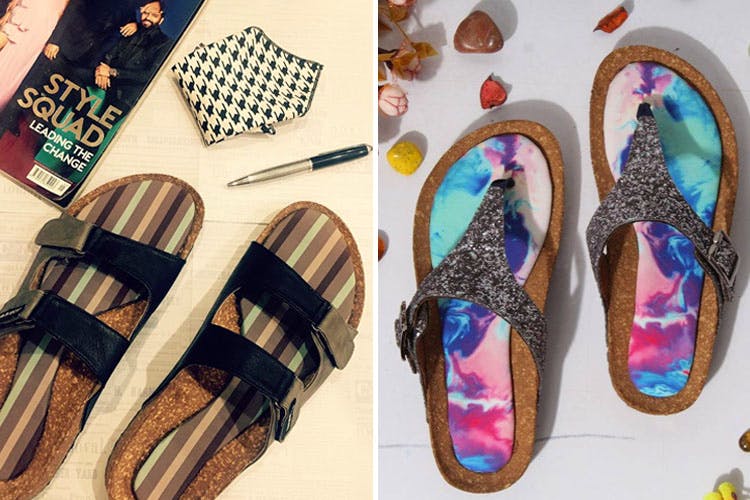 Stay Cool & Quirky With These Chappals Made Out Of Cork
Shortcut
Colour Me Mad, conceptualised in 2014, is an affordable luxury footwear brand that believes in providing you with correct footwear made from natural foot care products.
What Makes It Awesome
The footwear is made with 'cork', which is said to be a great material for shoes and other footwear – it's natural and is said to have healing properties which helps improve body posture and reduces knee and ankle pain.
The entire range of Colour Me Mad footwear has a solid cork bottom and quirky prints and pop colours, that are easy to slip on and also made in India.
According to the owner, Trishla Surana, cork footwear is popular in Europe and is just being introduced to India, because of how light it is, its softness, durability, expandability, flexibility and even its anti-static properties.
The range varies from flip-flops, flats, and wedges; and also products that have printed straps and bottoms.

Pro-Tip
Let's step into the comfort zone and start pampering our feet too, instead of just our faces! Colour Me Mad is also available online and across cities in India. All their footwear is priced at INR 800 upwards. Available at Toile, you can read about it here.
Comments