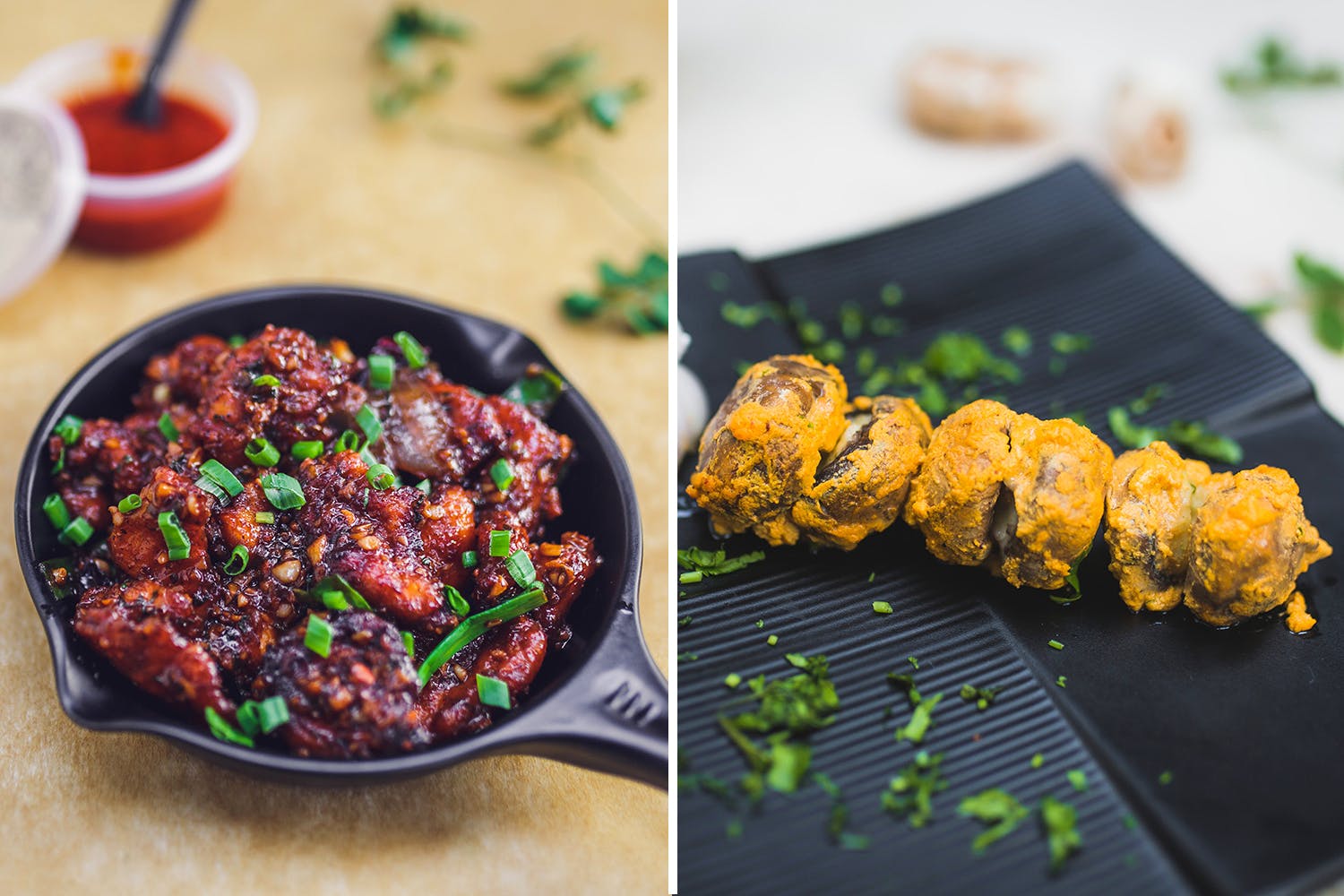 This Delivery Kitchen Promises You Maa Ke Haath Ka Khana
What Is It?
How many times in a day have most of us thought of our mothers back home and just wanted some ghar ka khana? The Craft Kitchen, Andheri's new home delivery restaurant, offers you just that, the best of that at your doorstep.
If you're craving comfort food, this delivery eatery serves healthy and fresh food every. So, whether you're savouring that succulent kebab or want that delicious tandoori chicken, or everyone's favourite ghar ke rajma chawal, you can get them all here. We're saying goodbye to those cravings and hello to some awesome food.
Chow Down
The menu card is an extensive one with a large choice of starters ranging from cheesy kebabs, tandoori crabs, chilly chicken, bharwani malai aloo, to name a few. We were particularly delighted at the fact that they served kurkure bhindi and tandoori chicken – two of our personal favourites.
When it comes to main course, you're spoilt for choice with a delicious murgh pahadi kebab, jhinga lasooni, gilafi kebab and more.
For those who don't want to hog too much, there are also rolls such chilly chicken roll, mutton seekh roll, butter chicken roll and for the vegetarians on offer is the tandoori aloo roll, and chilly paneer roll.
And of course, there is gulab jamun and gajar halwa as your dessert options. Yum!
So, We're Saying…
The Craft Kitchen is all about giving into your cravings when you're hungry and looking for something delicious yet affordable.
To place your order, call +91 7777033307 or +91 7777033308.
Also On The Craft Kitchen
Comments