The information in this post might be outdated
The Crystal Body Butters Pooja Dhingra's Mum Makes Are All Your Body Needs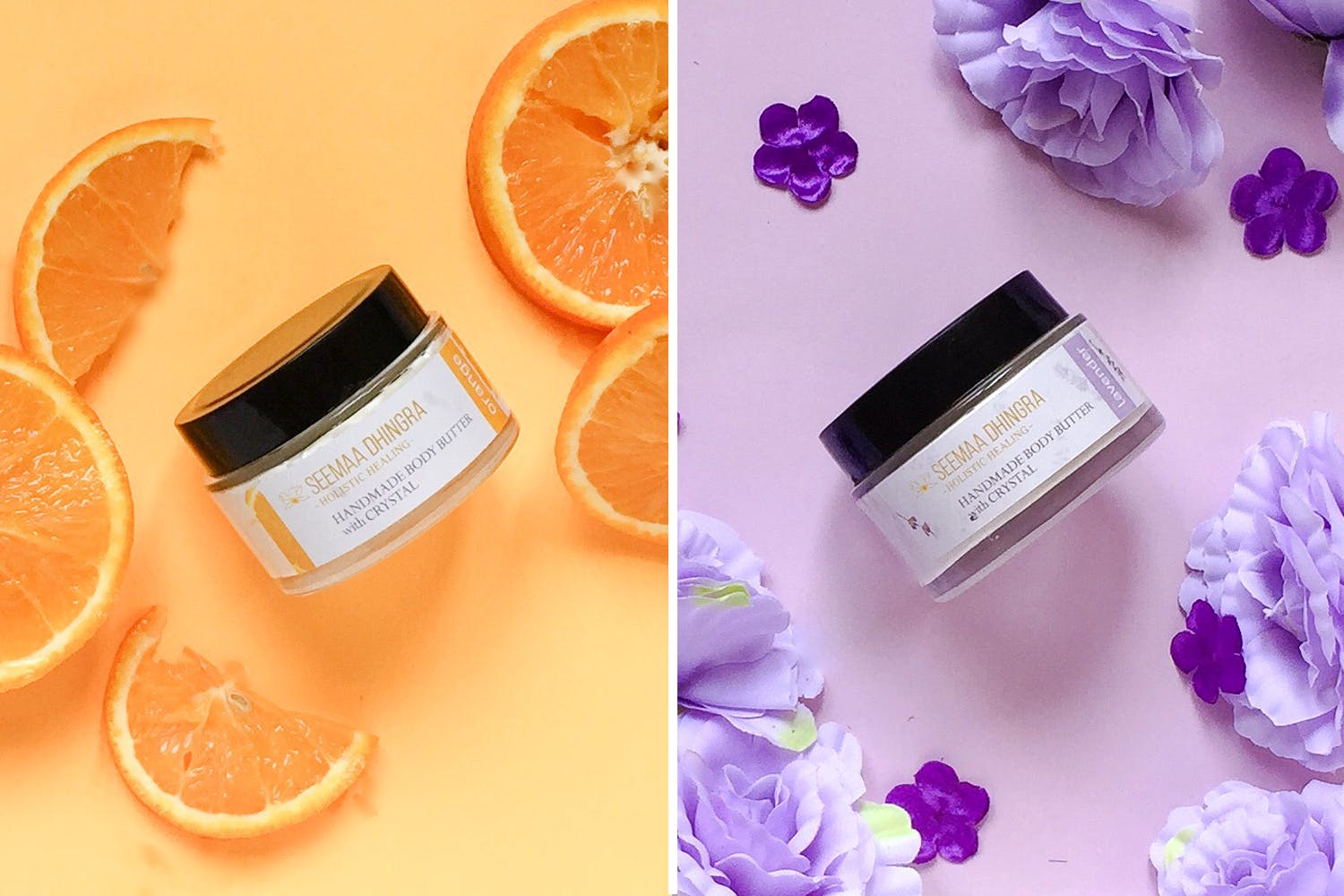 Shortcut
Pooja Dhingra's super talented mum, Seemaa Dhingra, makes one-of-a-kind crystal body butters that soothe and heal the body and soul.
What To Buy
Combining essential oils and crystals in her specially crafted body butters, Mrs. Dhingra believes that this unique merger brings about peace and soothes us, which is what makes it so special. The body butters come in four flavours – rose, lavender, orange and mint, and are priced at INR 650 a pop.
When we asked her what goes into this interesting blend, she mentioned how she adds mango, shea, cocoa and kokum butters together, along with virgin coconut oil, jojoba and sweet almond oil; which are then melted, frozen and whipped to form a balance. She then adds the essential oils and crystal pieces for that final magical touch (her bestsellers are lavender and rose, in case you're trying it for the first time!)
Her crystals are selected according to the essential oils she uses – lavender and amethyst, rose and rose quartz, orange and carnelian, mint and clear quartz. According to her, these combinations complement each other and support us energetically.
Beyond this, she also makes Archangel sprays and essential oils made with crystal and herbs. There's a lot to try out and experience and we love the fact that she's added such a personal touch to it!
So, We're Saying…
While it's a new brand and the concept is unique, what's not to love? We personally are crazy about the thought of calming body butters, so if you're as into it as we are, check them out here.
Comments