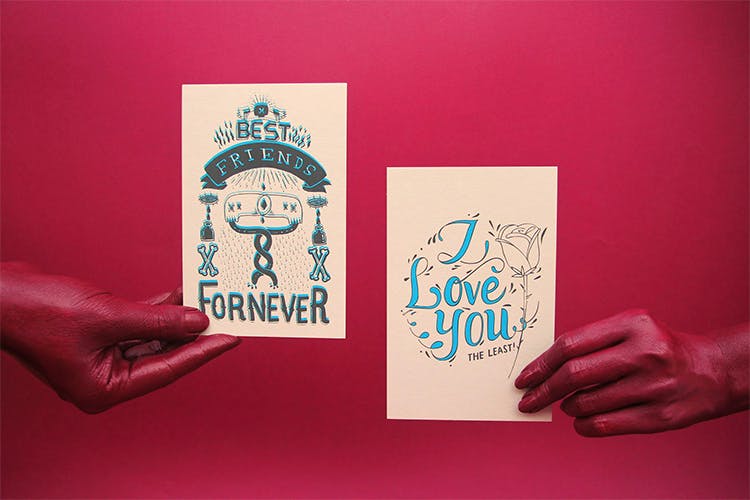 Bring Back Writing: Postcard People Lets You Send Customised Postcards To People You Like
Shortcut
A project started by three graphic designers, Postcard People is what the world needs more of – itsy-bitsy pieces of paper that hold greater meaning than your friendship video on Facebook.
What Is It?
Started by Pavithra Dixit, Tosha Jagad and Poorva Shingre, Postcard People is trying to revive the idea of sending out Postcards to your loved ones. What started off as a collaboration is now taking shape into a business idea. Not exploring the idea of mushy, over-the-top displays of affection, Postcard People instead explores a more realistic approach.
In the past, they did a Love-Hate series where they let people choose from either. We love that it was both, instead of just somebody expressing love for their spouse. They also did a city-based series, where it wasn't about the monuments, but about the people.
So, We're Saying...
Postcard People will also customise a postcard for you, on request. You can write to them on Facebook. We're sending one to our dog.
Comments