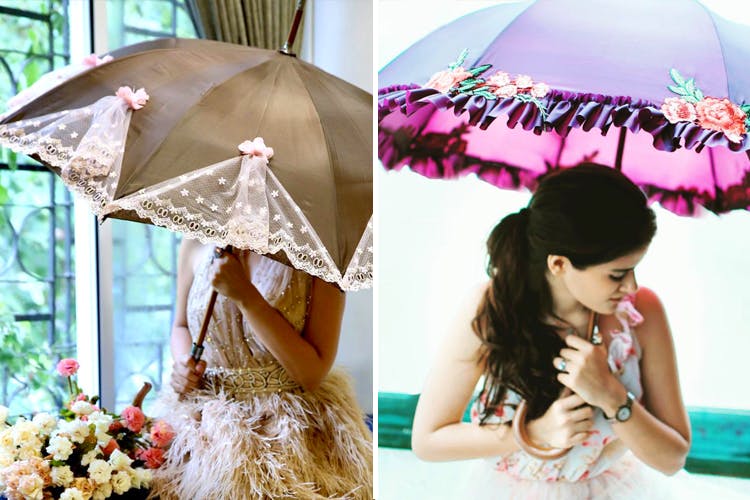 #LBBPicks: Buy These Cutesy Umbrellas & Change Your Monsoon Mood
Shortcut
An umbrella brand is rethinking how you face the Mumbai monsoon. Welcome to the world of stylish umbrellas, you.
What To Buy
Called AmbarEla, the brand doles out pretty looking but durable umbrellas for those who see a silver lining in the monsoon gloom. Whether it's floral pastel prints making the world more beautiful or ethnic prints satiating your need for an aesthetic taste, they have it all. The umbrellas are embellished with high quality materials and if you think pretty things are not strong, think again. They are available on their Instagram handle.
So, We're Saying...
If you dislike the added gloom that black umbrellas bring to the atmosphere, spread some colour with these. Also, be ready to answer questions about where you got it from.
Find them on Instagram here.
Comments