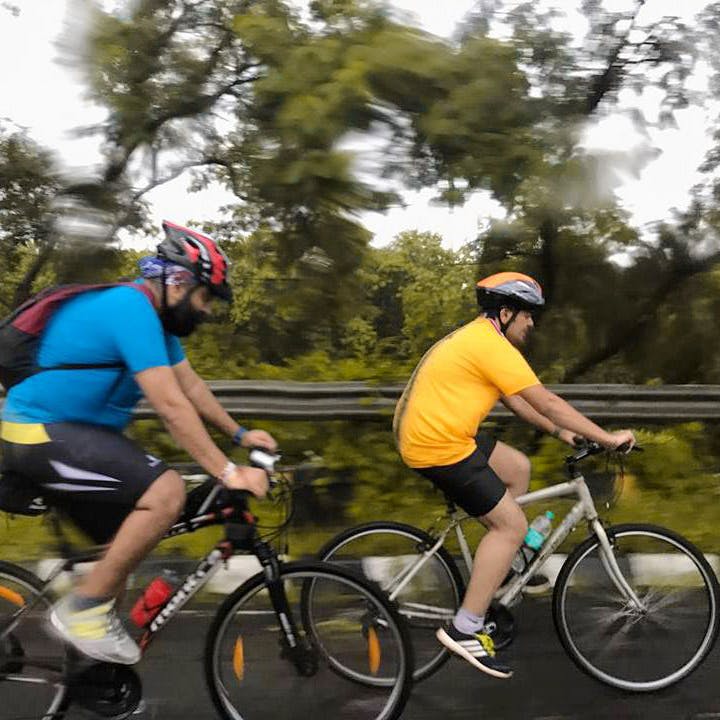 We 'Wheelie' Like This: Guide To Cycling Routes In Mumbai
BMC announced that Mumbai will soon have the longest cycling route in India (39 km) and cycling enthusiasts in the city are thrilled, and how! Cycling is an amazing way to travel around the city, we feel. You can avoid the traffic and get in a good workout too. Are you a cycling enthusiast looking for a good route to cycle on? Check out these places that make for beautiful cycling routes in the city.
Marine Drive
Starting from Nariman Point, and going all the way till Malabar Hill, this lovely route provides you with the best view of Mumbai's skyline, lovely breeze and cyclist friendly tracks too. We recommend riding around the neighbourhood of Malabar Hill- it's green, quiet, and oh so gorgeous.

Fort to Marine Drive
Cycle around the beautiful neighbourhood of Fort and make your way to Marine Drive through the wide, clean and green roads of South Mumbai. The route is roughly 15km long if you take the route from Sasson Docks- Crawford Market- Mumbadevi Temple and Marine Drive. What we love here is the green cover that the trees provide in this lovely neighbourhood.

BKC
BKC is known for its lovely wide roads and open spaces. Head out early in the morning to make the most of this beautiful neighbourhood before the office traffic kicks in. This area in fact also hosts a lot of sports activities and competitions, so keep an eye out for those too.
Worli Sea Face
This is a short route, but a super gorgeous one. The breeze, the mist from the waves and the lovely stretch of long roads makes this a beautiful cycling route. You can probably cover the route over a few laps if you want a longer workout.

Aarey Milk Colony To Goregaon
Aarey Milk Colony is one of the greenest parts of Mumbai, and riding a cycle through this green neighbourhood is an absolute treat for those of us who spend most of our time stuck in traffic in the concrete jungle. There is also a lake that you cross while cycling, a perfect pit-stop where you can take a few pictures and enjoy mother nature right here in Mumbai.

Sanjay Gandhi National Park
This national park tucked away in a quiet green part of the suburbs is a perfect break within the city. This park is popular amongst the cyclists in Mumbai, and during weekends you will find some of them riding along with their picnic baskets to enjoy a lovely breakfast in the national park! If you're feeling adventurous, cycle over to the Kanheri Caves.
National Parks & Wildlife Sanctuaries
Palm Beach Road
This lovely road will make even the non-cyclists crave for a bike ride (true story!) We love the stretch from Palm Beach Road to Kharghar Hills; the wide roads, the lovely views of the wetlands and the breeze make it worth that leg workout. If you're up for birdwatching, this is a route you should cycle around. In monsoons one can also see mini waterfalls!
Bandra to Churchgate
If you're a hardcore cyclist, this route that takes you via Bandra, the sea link, Dadar and all the way to Churchgate, is a highly recommended one. It's 20km long and takes you through a busy part of Mumbai. If you're up for a little more, cycle around the Malabar Hill neighbourhood too!
Vasai to Virar
This one's way out of the city, but totally worth it. It's gorgeous beyond imagination, clean, green and full of beautiful views. The air is so fresh here, you might forget you're in Mumbai! There is no traffic to disturb you, and the cycling route here is great to test your mental endurance, strength and stamina.
Comments