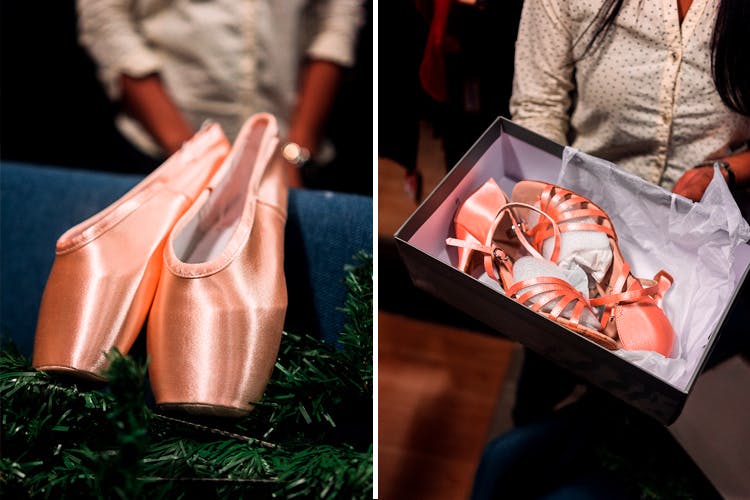 Twirl Your Way Into This Dance Store In Fort For Ballet Shoes And More
Shortcut
Dancers, lend us a ear. Good quality dancewear is only a twirl away if you're at Dance Essentials in Fort.
And 5, 6, 7, 8
Right inside the Contemporary Arts & Crafts store is a tiny shop perfect for all sorts of dance material. If you are already a dancer, or are looking to join a class, anything you may need is available here. They keep leotards, jazz pants and shorts. Imported labels such as Capezio, Sansha and Freeda of London are sold here.
So that you are always on pointe, they keep sizes available for ballet shoes – for men, women and little kids as well. Do keep a look out for their Capezio jazz shoes which are being sold for a good 15 per cent off.
Are salsa classes something you're looking for? Buy the right pair of salsa shoes from here too.
So, We're Saying…
This small, but well-stocked shop was just the thing needed to push us into dancing again. You too, need never hassle your relative abroad to get your dance shoes again, as Dance Essentials has it all.
Also On Contemporary Arts & Crafts
More Information
Contemporary Arts & Crafts