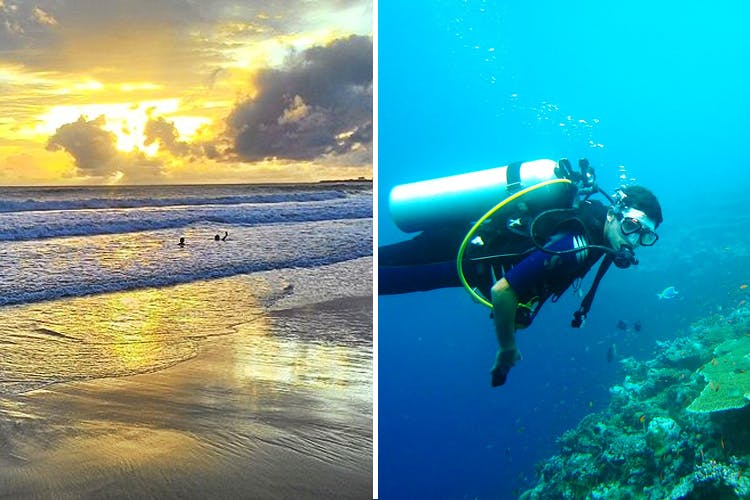 Go Scuba Diving, Eat Fish Thalis & Live In A Farm Stay At Parule Village In Konkan
Shortcut
The largest village in Sindhudurg, Parule is blessed with lesser-known beaches and a rich culture. This Konkan gem is home to Bhogave beach, Kille Nivati beach, Vengurla and Tarkarli. Parule is also famous for its two temples – Aadinarayan and Vetoba. You can visit the city centre where you could shop for local fare, go to Indian Institute Of Scuba Diving And Aquatic Sports or visit the Dhama lake. You can stay at Maachli farm stay or Gratitude Stays.
What Makes It Awesome
The USP of Parule lies in its expanse and the fact that it has numerous beaches one can let their hair down at. If you get bored easily, try hopping from one locale to the other. It's about 550 kms from Mumbai and if you're looking to do a road trip, this is it. If you're returning from Goa, you can stop over here on your way back. it's about 150 kms from Goa.
You can take a flight to Goa and then hire a cab/bus to get there. If you're road-tripping, car rentals can be considered.

Pro-Tip
Don't leave home without a sunscreen, beach essentials, snacks, toiletries.
Comments