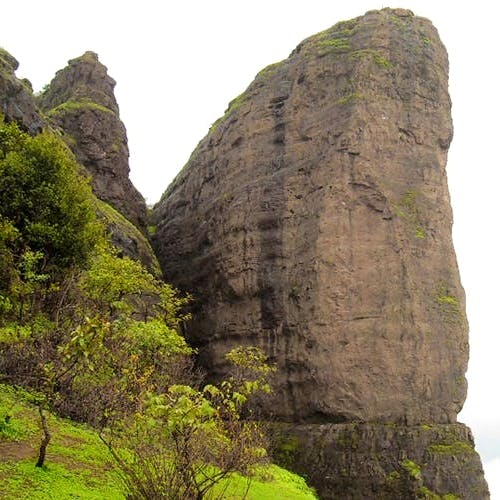 Got Only A Day? Have An Amazing One-Day Trip To Khandala
Short trips have a charm – they don't last long but the ROI is exceptional. You cherish the places more, keep your keen eye out for places and come back refreshed. Lonavala may be the first thing that comes to mind, but Khandala isn't far behind. Aamir Khan vouched for it years ago. Sure, there may be overlaps but it's inevitable in this case.
Breakfast (6:30 AM - 7:30 AM)
Fuel yourself up for the day that lies ahead. You can either have a lavish spread at Asian Kitchen at Four Points by Sheraton in Navi Mumbai. After all, when you've got one day to spare, why not live it up a little? In case you don't agree with that philosophy, stop by at Navratna veg restaurant for a pocket-friendly, South Indian spread.
History Matters (9:30AM)
Hop into the car again and drive ahead to explore some historic monuments. Travel enthusiasts, history buffs or photography fanatics- whoever you are, this place offers something for everyone.
Bedse Caves are a group of Buddhist rock-cut caves and an architectural marvel that can be traced back to first century BC. The stairs leading to Bedse caves are well laid out and can be climbed to get a bird's eye view of the surrounding landscape.
After witnessing a breath-taking aerial view, we assure that you would not want to head back. Do not miss out on beautiful sculptures depicting animals and dancing postures. Did you know that the interiors include two main caves -chaitya and vihara along with a small stupa that viewers initially experience?
For those who are put off by crowded places, you will fall in love as you can peacefully explore the site with very few people around. The next time, you are here, we assure you that you will be mesmerized by the spectacular aerial view. Don't forget to carry your cameras and go-pros to shoot the lush surroundings.
Trek It Up (11:30 AM-1 PM)
Nagphani, popularly known as the Duke's Nose, after Duke Wellington, is a cliff near Lonavala. The four-hour nature trek starts from Khandala and ends at a Shiv mandir at the top of the peak. Duke's Nose is a popular trail that leads you to beautiful views and a sense of satisfaction. It leads you to a nose-like rock protruding from the valley.
Situated about 70 kms from Pune, the trek to Duke's Nose amidst the Sahyadri Valley is the kind of thrill you were looking for.

Lunching Scene (1:30PM -3PM)
A trek can be tiring and can make you really hungry. Triose Plaza falls about 20 minutes away from Duke's Nose and houses popular restaurants like Cream Centre, Dominos, Dhaba, Kareem's and more. From Indian to Italians - you'll get plenty of cuisines to choose from. For desserts, you can head to Ice-Cream Works for lip-smacking ice-creams.

Of Breathtaking Views (3:30PM-6:30PM)
Kune Falls, about 15 minutes away from Triose Plaza is a popular spot for people to take it easy at. This waterfall, which is also one of the highest waterfalls in India, gathers a lot of attention due to its high altitude and the greenery amidst which it finds a way down. Situated in Lonavla-Khandala Valley, Kune Waterfalls has a height of 660 feet, making it the 14th highest waterfall in India. After you're done, head on over to Tiger Valley to catch the sun working its magic.
Dinner Scenes (7:00PM-9PM)
There are a couple of bars and restaurants that you can head to for dinner before hitting the road. There's Zara's resort, Parsi Dhaba and more. If you're not that hungry you can even drive till Navi Mumbai and stop at an eatery there.
#LBBTip
Some overlaps may happen, but that's inevitable in this case.
Comments