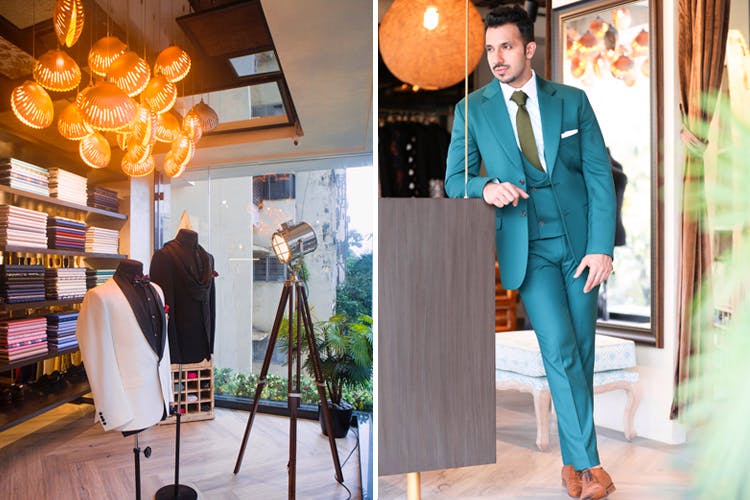 Dapper Up: Get Customised Suits & Wedding Wear From This New Khar Store For Men
Shortcut
Men, listen up and listen well. A new store making bespoke clothes by designer Deepak Parwani has just opened up in Khar.
Suit Up
A new store has just opened up by Mumbai-based designer Deepak Parwani, and it fully concentrates on menswear. He uses good quality fabrics to make everything from classic cuts of shirts, blazers, full blown tuxedos, nawabi jackets and sherwanis.
He's even selling accessories such as leather shoes, ties and pocket squares. If you like going beyond the usual blacks and white, this is the place for you because they aren't afraid of playing with colour – teak greens, bright oranges, electric blue can be found among the regular greys, blacks and whites.
The prices definitely justify a special occasion – INR 4500 upwards for a shirt, pants for INR 6000 upwards, and jackets above INR 24,000. Save your money and head here when a wedding's coming up in the fam.
So, We're Saying...
Never feel as out of place as penguin in a tuxedo again, because these guys will make you a perfect fit.