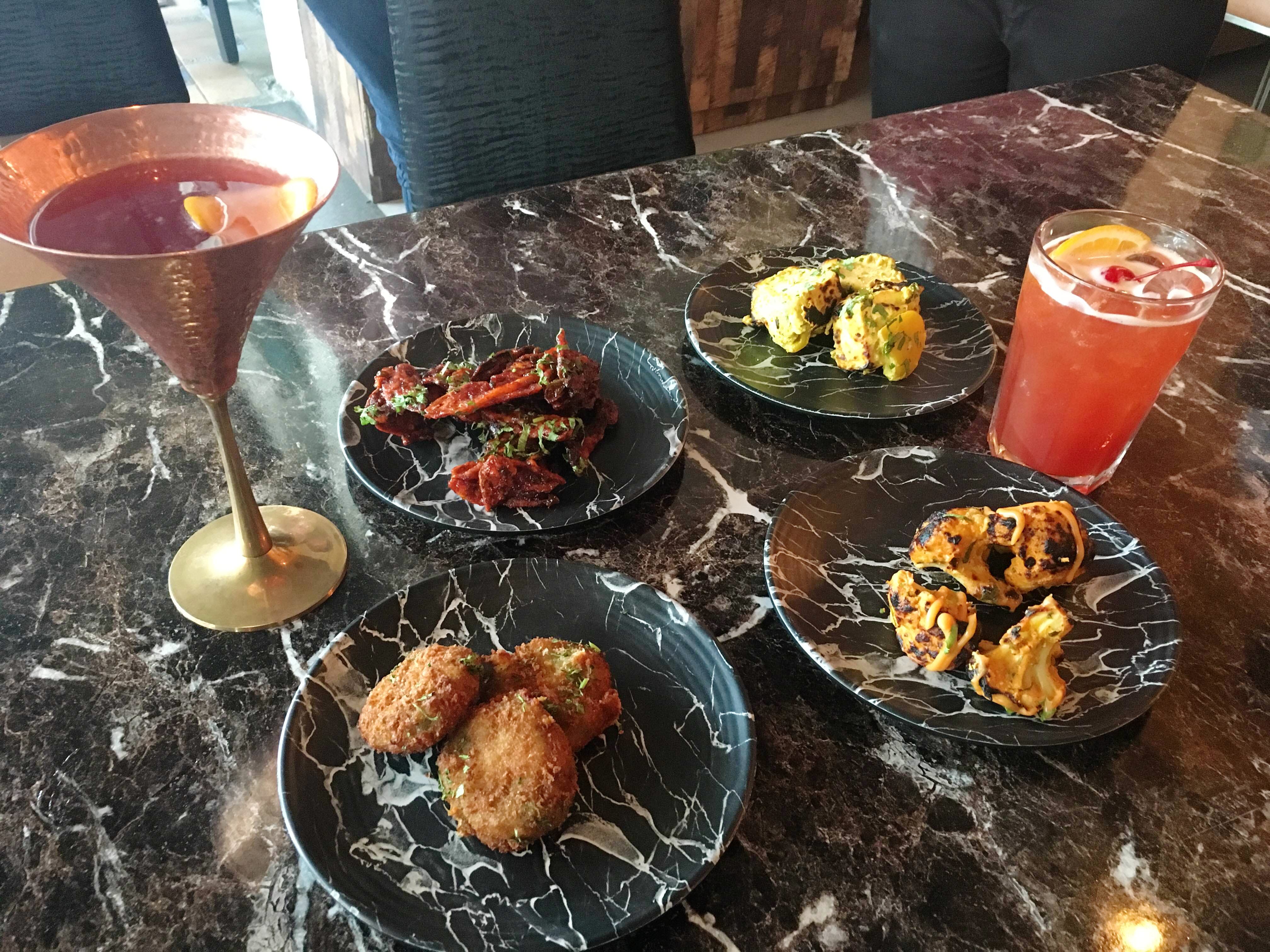 Experience An Amazing Wekend Brunch At This Beautiful Resturant
What Makes It Awesome?
This place in Borivali gives some serious desi brunch goals! 😍 The ambience is lit with a good amount of lightings and on the other half, they have a good bar set up plus swing seats as well. Kinda perfect for a desi date place or even a family get to gather. Went here with a bunch of friends for a perfect Saturday Brunch. Soup: 1. Nynonlaksa - thick spicy soup with wheat noodles in it. Starters: 1. Mix vegetable cake (Tasty) 2. Achari paneer tikka (kind of a mild cottage cheese starter) 3. Pizza Catania (Absolutely delicious and soo cheesy) 4. Crispy lotus stem (lotus stem fried and tossed in honey chilli and garnished with spring onions. This dish isn't a miss. Soo crispy and so so delicious!) 5. Tandoori Gobi (this was legit bad since this starter wasn't cooked well) Mains: 1. Chow fan fried rice (Rice and veggies cooked properly and it tasted pretty well) 2. Hot garlic gravy with vegetables (this is one awesome gravy kinda thick and so garlicky with so many veggies added to it. This can be had with rice and was definitely worth it!) 3. Dum Aloo Punjabi (Potatoes were properly cooked and the flavour was good as well but was quite mild) 4. Paneer Tikka Masala (Fan of cottage cheese? You'll definitely like it.) 5. Baked Macaroni (This one's my fav over here. Pasta cooked so well and the white sauce tasted so yummy with so much of cheese and veggies. Absolutely loved it!) 6. Kashmiri Pulao (They were quite normal although properly cooked) Mocktails: 1. Peninsula 2. Passionart 3. Virgin Blue Lagoon 4. Watermelon Cocktails: 1. Planters punch 2. Beer punch 3. Cosmopolitan Dessert: 1. Kacchi kairi and guava icecream Do visit this place for some amazing food and drinks! 😍
What Could Be Better?
They should give better desserts for buffet brunch! Kacchi kairi and guava icecream was little disappointing.
Best To Go With?
Family, Big Group, Bae, Kids
Ask Avni a question