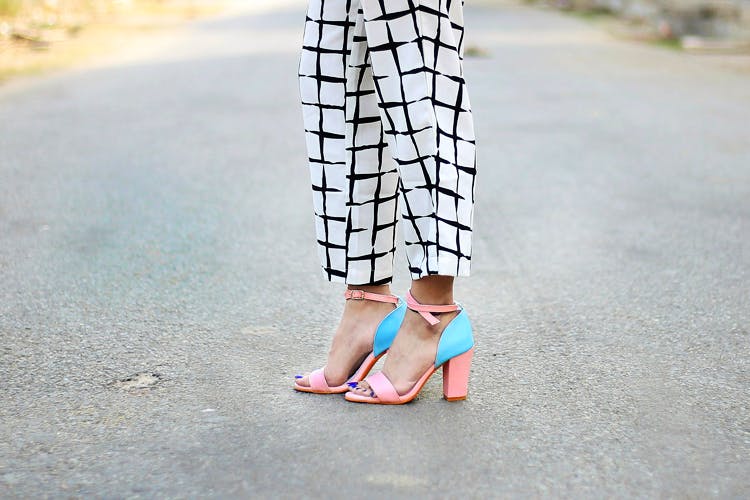 #LBBLoves: Where To Design Your Own Shoes
Is it just us, or are most shoes we see in shops, just…not right? It's difficult to find just the right shoe. There's usually a random buckle ruining everything. So we tried out three websites that sell custom-make shoes. These include ballerinas, block heels and even strappy heels. Shoe-lovers, thank us later.
PurpleHide
Founded in 2015 by three MBA graduates, PurpleHide is an online shoe haven offering customised leather shoes and and accessories.
What to Get:
Even though their material is pure leather, for vegans and those who just want other material, they're more than willing to accommodate these differing tastes. The range includes flats, oxfords, pumps and block heels. The D'Orsay style, a shoe style of heels which expose the sides of your feet. is particularly popular.
What We Thought:
Equipped with a 3D designing tool for the shoes, the website was customer-friendly. A customer can choose a base material and then design the shoe, with options made available by the website. Another useful tool is a video explaining the process.
They can also customise a pair according to a photo shared by customers. We found the final product to be pretty close to the website image, with regular updates leading up to the delivery emailed to us. If you're unsatisfied with the final product, their return and exchange policy is pretty flexible.
Price: INR 1,800 upwards depending on the leather material
Tiesta Shoes
Carrie Bradshaw's collection of shoes in Sex and the City left us with major #goals. To fulfill these, we went to Tiesta Shoes.
What to Get:
We think their glitter painted golden ballerinas in different styles are plain gorgeous. Loafers with metallic golden sheen or half close ballets, or their ankle strap sandals, are both perfect for adding the glamour quotient to an outfit.
What We Thought:
They also have a similar 3D designing tool, which is easy to use and follow. In fact, they have 'user commission' wherein a customer can design shoes, and get paid for it.
Apart from this, customers can choose from their in-house designs. The material varies from shiny to suede to anything that the customer really wants.
#LBB Tip: Get in touch with them directly if you have designer's block. The Tiesta team can help conceptualise the design.
Price: INR 1,200 upwards
Sneakaboo.in
We love our old faithful sneakers, but it was time for an upgrade. We checked out Sneakaboo.in, a website that offers customised, hand-painted sneakers to its users.
We were able to choose from their catalogue designs, or hand in our own designs. The sneakers are handpainted with waterproof paint, so consider these Mumbai monsoon-proof.
#LBBTip
Check out the Calvin and Hobbes sneakers before it goes out of stock.
Price: INR 1,000 – INR 3,000
Delivery: Free with cash on delivery option for Delhi and Mumbai. INR 150 delivery charges for other cities.
Comments