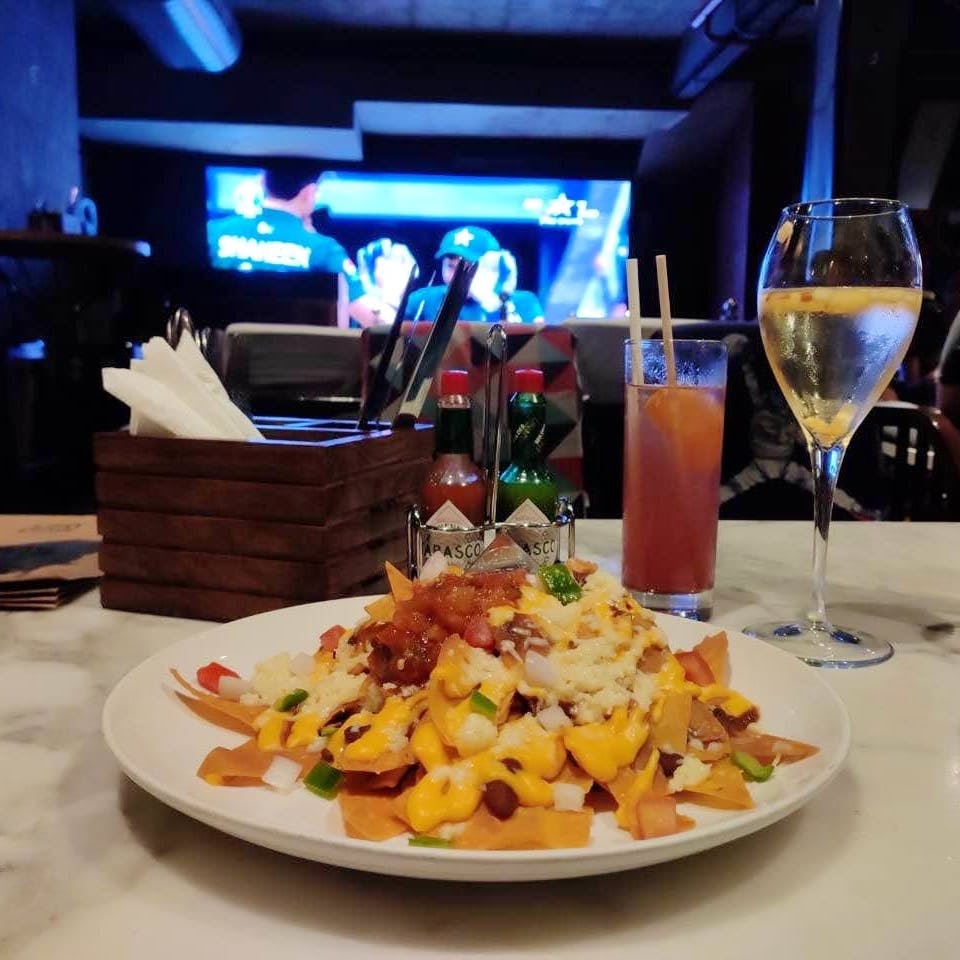 Dining Out In Ghatkopar? Here's Where To Eat From East To West
If you ever find yourself in the neighbourhood of Ghatkopar, work up an appetite and head to one of these restaurants that the neighbourhood swears by. Bookmark this for future reference.

Family Tree
If you're looking to enjoy a lovely all-vegetarian dining experience in Ghatkopar, Family Tree comes highly recommended. They serve Italian, Mexican, Indian and Chinese cuisines, and even offer a Jain menu. Do try the dum biryani here, something that the patrons swear by. We love the decor here: a combination of chic and funky, the restaurant has tiled floors, booths, and funky chairs with portraits on them too!
What to try: Non-alcoholic sangria, paneer sambal, dum biryani
Price for two: Approx INR 800
Shuruwat
Vegetarians, rejoice! From chaats and pav bhajis to Mexican, North Indian, South Indian and Chinese cuisines, they have every kind of comfort food that you can imagine. Add to this a lovely ambiance and amazing service, and you're all set for a memorable dining experience. We like that their food has a contemporary twist, so it's your comfort classics...with a little bit of extra something like the multigrain feta chili dosa and the Latino pani puri.
What to try: Fondue pav bhaji, schezwan idli, and sambal baby potatoes
Price for two: Approx INR 600
Chaap Ki Chhap
This restaurant in Ghatkopar is heaven for vegetarians, and has a large offering of some of the most delicious vegetarian dishes you will find in the neighbourhood. Barbecue, grilled or gravies, Chaap ki Chhap gives vegetarians the chance to enjoy wholesome, nutritious food like never before. Humble soya is the main ingredient in this restaurant - serving North Indian, Chinese, and the usual burger and rolls, the eatery shines the spotlight on this ingredient. Vegans and veggie eaters, this place is definitely for you! If you're looking for mockmeat alternatives to classic non-veg dishes, this may be your new go-to spot.
What to try: Mysterious Chaap, Raseeli Chaap Gravy and the CKC Signature Chaap.
Price for two: Approx INR 600
Stomach To Heart- All Day Eatery
This casual dining café is a great pick if you're looking to head out in Ghatkopar to catch up with your friends over a casual coffee. They also have board games for your entertainment. This cute, cozy café is on the bucket list of many foodies thanks to its pasta paranthas, mango freakshake, Ferrero Rocher shake and momos.
What to try: Pesto exotic pizza, watermelon rose smoothie, and if you're looking for something different and not counting calories, try the deep fried burger.
Price for two: INR 500
Fullfills
While the pizzas and mud-cake here have won a loyal set of customers who love indulging in comfort food, it's the cute, pleasant ambience of the cafe that has us going back for more (okay maybe that Mud Cake too has something to do with it.) Visit this casual cafe on a day you're feeling low, or when you wish to catch up with a close friend. We think it also makes for a cutesy date place! Seating is limited though, so you may need to wait a while in the evenings.
What to try: Try their fills (a savoury or sweet chimney cone filled with tasty fillings like cheesy aloo, paneer shawarma and more - the Heyzel a chocolate hazelnut variation is a hot seller). The pastas are popular here too!
Price for two: Approx INR 700
HOG - House Of Good Food
An elaborate menu that is decently priced makes HOG a popular haunt, especially among the younger set. Their menu is quite extensive and filled with comfort food offerings. Visit when you're looking to catch up with your group over a casual coffee date. We love the colourful decor here and the relaxed ambiance is great when you're looking to unwind with friends.
What to try: Fondues - try the Mexican fondue for something different, potato bucket, and the exotic pizza
Price for two: Approx INR 800

Eat Play Love
Eat Play Love is a family friendly casual dining restaurant that serves great comfort food, especially the sandwiches, pastas and pizzas. In the monsoons, you can visit for a casual date, complete with a cup of hot chai and Maggi. We love that this cafe has plenty of indoor games like Uno and Jenga plus board games that you can play with friends and family, which makes for a fun outing.
What to try: Nutella waffles, Mexican sandwich, and the freakshakes come highly recommended.
Price for two: Approx INR 600 for two
Shloka
The food here has won hearts, and the hospitality game is on point too! Visit to enjoy great seafood, and if you're a chicken lover you're going to enjoy this place a lot thanks to their lovely preparations.
What to try: Apple chicken and Mexican chicken come highly recommended, along with the pomfret fry and prawn sizzler.
Price for two: Approx INR 1,100
Comments