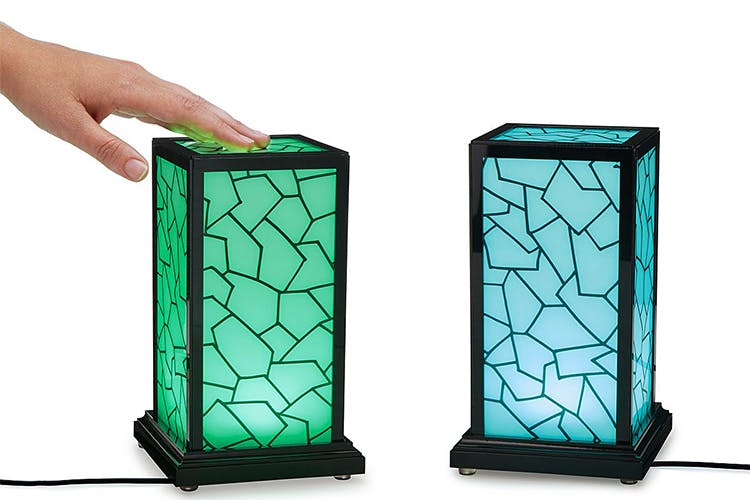 In A Long-Distance Relationship? This Lamp Will Light Up Every Time Your Partner Misses You
Shortcut
Miss someone way too much? Here's technology to the rescue, yet again.
I Miss You!
A pair of lamps made for loved ones, The Distance Lamp is a blessing for people who live away from each other. Whether it's lovers, parents or siblings, it will make sure you stay connected to those who matter.
This 'distance touch lamp' works on wi-fi, comes in a set of two and every time your partner taps it, your lamp lights up, indicating that he/she is thinking of you. You can reply by doing the same. Sweet. And all for INR 5,000 and above.
Buy it here.
P.S. Strictly for cool parents who won't track whether you're at home or not. Use this wisely.
So, We're Saying...
What a wonderful way to say 'I miss you' to a loved one. Skip texting/video calling – actions speak louder than words.
Comments