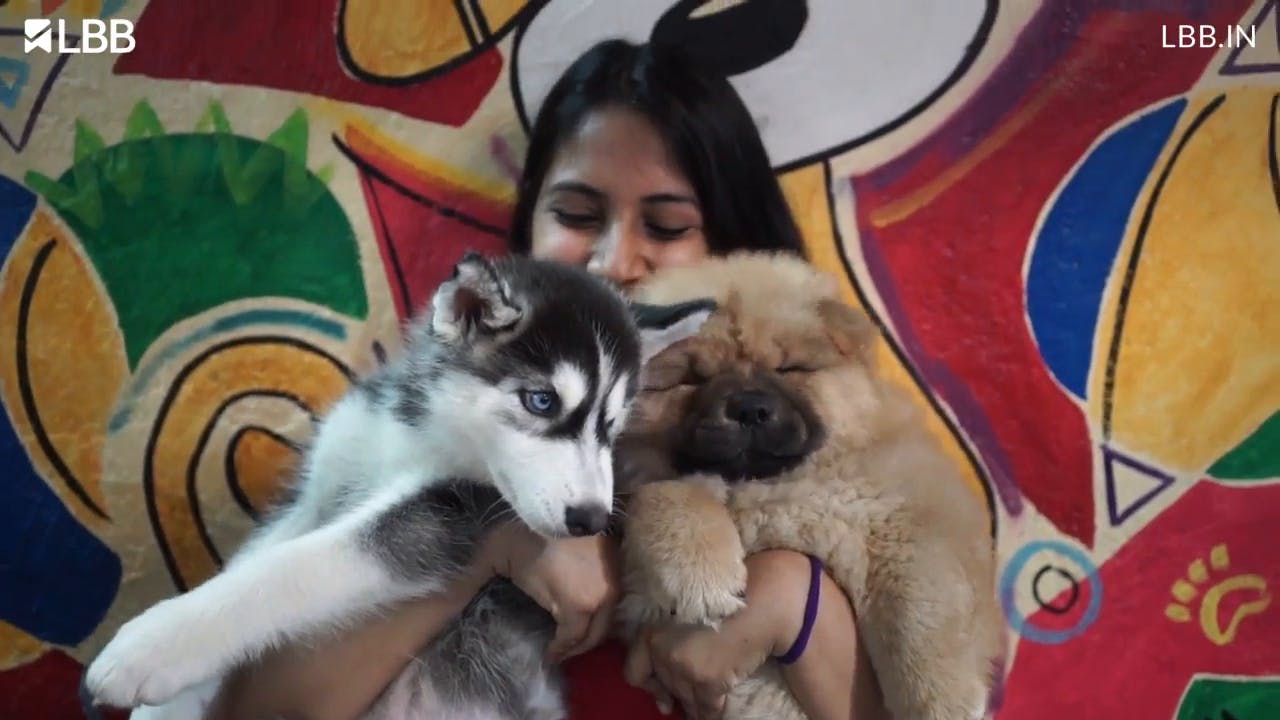 There's A Dog Petting Centre In Mumbai Where You Can Hang Out With Adorable Puppers
Shortcut
An adorable dog petting centre has opened in Andheri, where you can on a low day, go play with the puppies and fulfill all your pet-having fantasies, at least for a bit.
Dog-Lover Forever
Remember when we told you about Pawfect Life, a boarding hostel where you can leave your dogs safe and sound when you're out on vacation? Well, they've now opened a separate section – a dog petting centre, where they have resident puppies and guest puppies. All you need to do? Surrender to their love.
You can now simply walk in to the centre, and spend time with the resident cuddlemonsters: Bira, Frosty, and temporarily, a sweet little golden retriever named Sugar. Niharika, the proud and extremely loved owner of the centre, is going to keep more pets that you can come and visit.
Other than these cuties, there will be more pets which are part of the boarding centre, and they're super sweet as well. The visiting hours are 12pm–5pm, on all days and the charges are INR 200 per person per hour. Visitors are allowed to come and hang out with the pets, no feeding or taking them on walks is allowed.
So, We're Saying...
Just walk in here, lie down in the centre and let the fluffy, warm cuties surround you, love you and lick you. Trust me, it cannot get better than this.
Comments