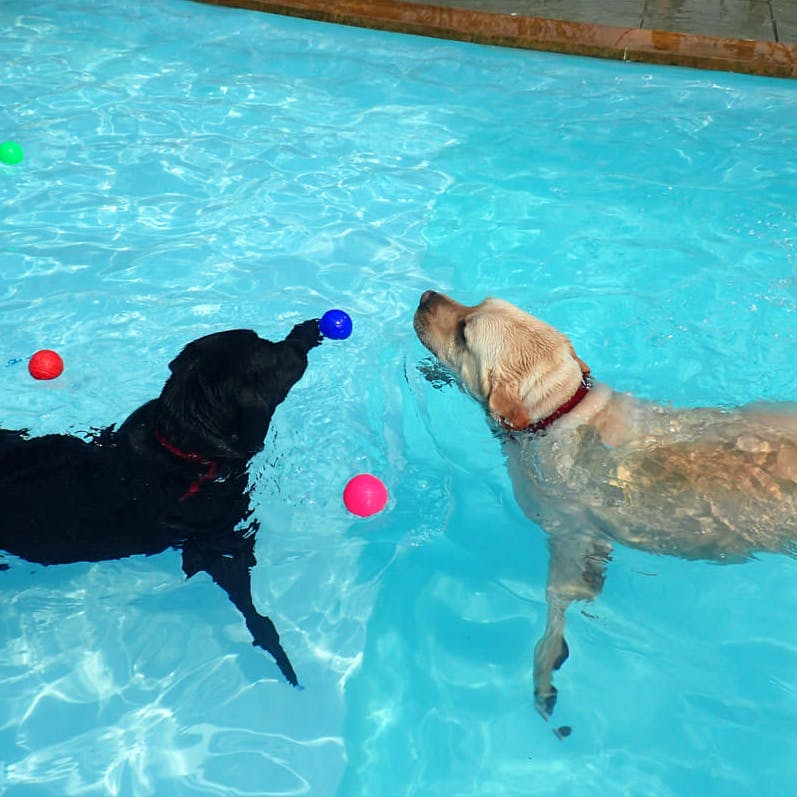 Make A Splash: Here's How Your Doggie Pals Can Beat The Heat
Nothing like some good old bonding during a swim sesh, no? We love it with our gang, so why not let our doggos enjoy some good old swimming with their friends too! Check out these dog swimming pools and get ready for a date with your doggo this weekend as the temperatures soar in the city.

The Bark Club
This one comes with great reviews! We personally found it convenient and safe, and would definitely recommend it. They take care of your pets while you're away for errands, or even longer holidays. They have dedicated play areas at their facility too, and this summer we definitely recommend a few hours of swimming and socialising with other cute doggos. Don't worry, they have experts by the pool who will make sure your baby is comfortable, safe and happy.
#LBBTip – while you're here, browse through their facility and at home pet services too!
Doggie Dog World
Take your pets to this center for a fun swim sesh which doubles up as a great workout too! They check the medical history of your pets before allowing them into the pool, so make sure you carry all the required documents. They then design a fun workout regime, and make sure your pet gets the required buoyancy aids, life jackets, toys and lots of encouragement. Dogs here are always assisted by trainers, and they make sure your baby has a good bath before he is ready to be taken back home. Each doggo gets its own personalised swim session - they only allow one dog and a trainer in the pool at once for a half an hour session. Charges vary per session depending on the dog's size and there are 3 days a week that you can book a slot - Wednesday, Saturday and Sunday.

Crazy K9 Campers
Crazy K9 Campers in a an organisation that works with pets through a variety of activities and experiences. While Crazy K9 Campers do have an impressive range of services that include pet training, camps, agility training, etc, it is their weekend swimming getaways that have got us super interested. They even organize brunches and beach walks with your doggos! We recommend you keep an eye out for their event calendar, especially the swimming sessions during the summer months.

Comments