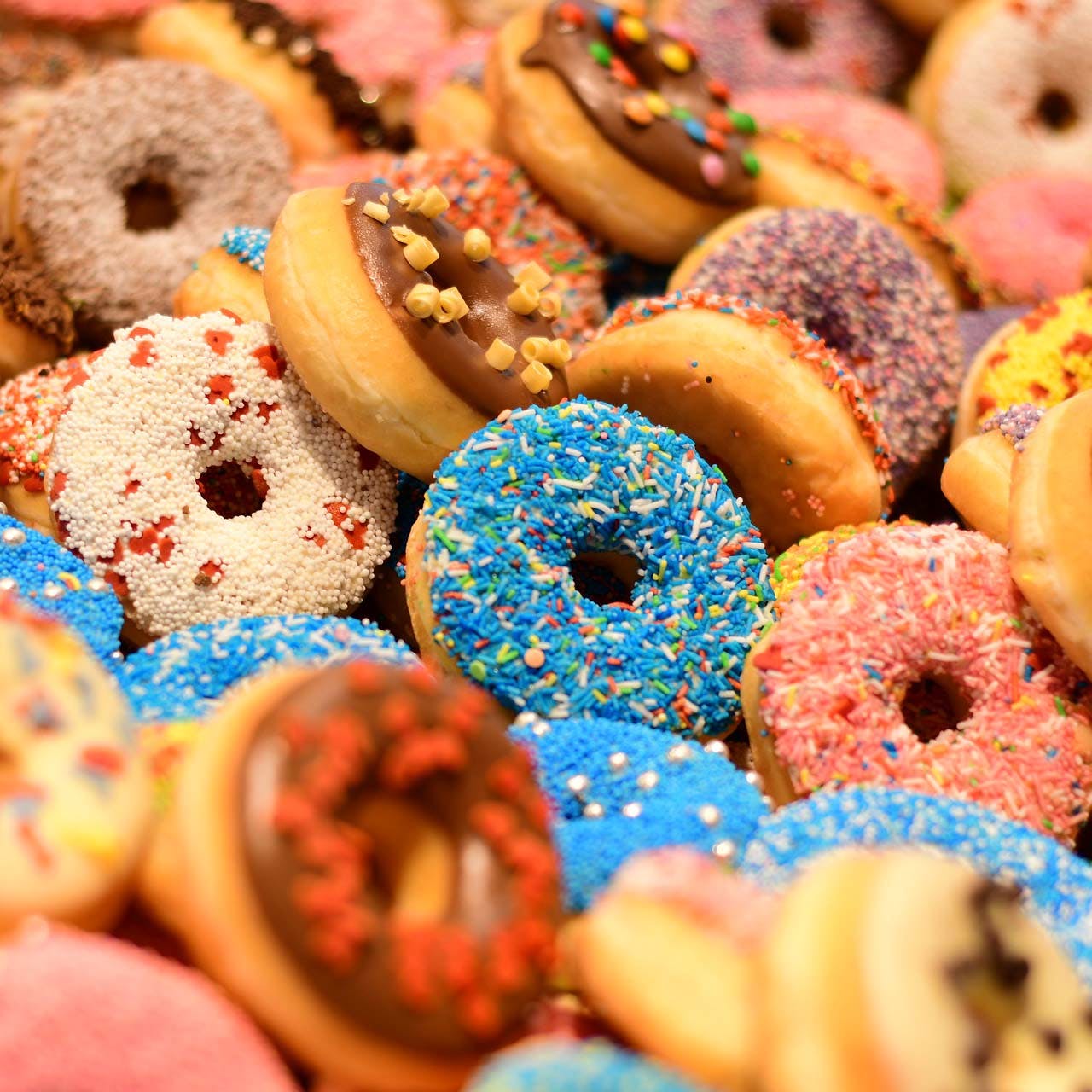 Dough Not Miss Out: Celebrate #WorldDoughNutDay At These Eateries
Let's celebrate our eternal love for doughnuts, a dessert that is often denied the limelight thanks to other desserts like cupcakes and pastries stealing the show.But we still have a soft spot for this dessert because we can have this for breakfast, snack or even as a comfort meal, complete with sprinkled sugar, frosting and a cup of coffee to accompany it. Here are our favourite doughnut spots around the city where we will be celebrating #WorldDoughnutDay.
Mad over Donuts
This one's been a favourite since its inception. With over 20 outlets in the city, it's the comfort zone of every doughnut lover in the city. From the classic glazed doughnut to doughnuts filled with chocolate centres, these stores have everything that you can ever imagine you'd want in a doughnut! Our favourite flavours include Chocolate Therapy and the Cinnaster!

#LBBTip – they even take new flavour suggestions.
Candies
A favourite Bandra hangout, Candies has always given us soul comforting desserts, and we're huge fans of the doughnuts that come in exciting flavours. Head over for a coffee date, some girl time, or simply pick up a doughnut to keep you company on the go!
Cafe Andora
Stop by at the cafe to enjoy comfort food that tastes just like home! Popular for the yummy quick bites on the menu, they also make fresh doughnuts every morning. They only have one flavour - the chocolate doughnut. For 40 INR, this will remind you of childhood, those times when your grandmother used to bake you goodies.

Gaylord
Gaylord has been our favourite for years now, and no list of doughnuts is complete without mentioning this bakery-cafe that showed us how to celebrate the goodness of baked goods. Drop by to bite into fresh, melt-in-your-mouth doughnuts this World Doughnut Day! Their doughnuts come in 3 classic flavours - chocolate, cream, and the sugar-sprinkled Berliner.
The Dough Code
If full-size doughnuts are too heavy for you, then head to the Dough Code. What they do have is their take on doughnut holes, or "doughnies" which is deep-fried dough balls, filled with chocolate. These are many variations to choose from, and best of all, these are oh-so-shareable.

Comments