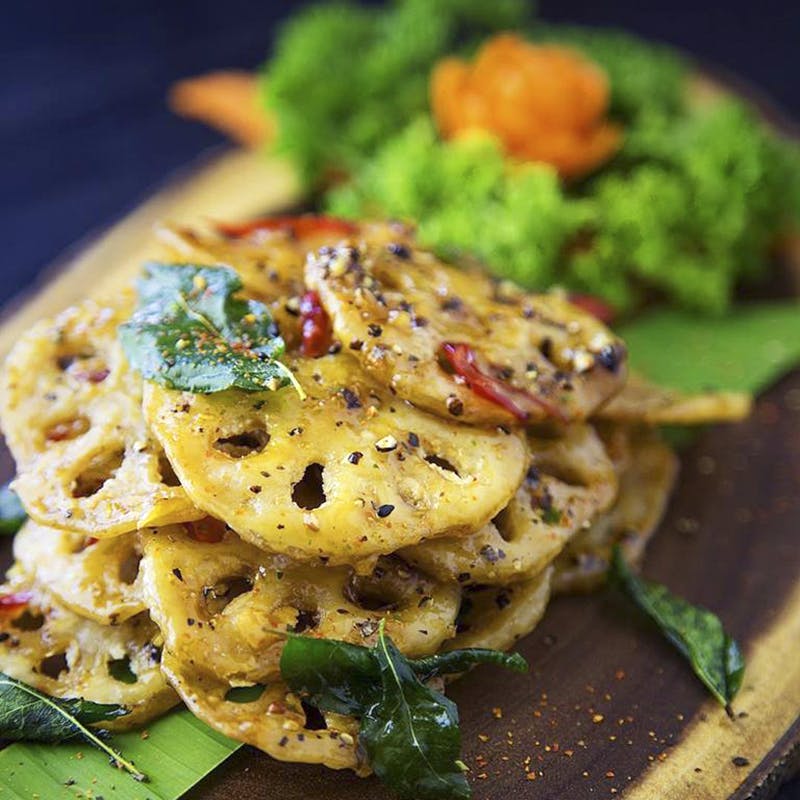 Grab A Bite At These Eateries
We all know that shopping can be rather tiring and you can work up quite an appetite walking around the mall. If you're looking for a place to take a break and refuel before starting your shopping anew, here's our pick of restaurants, cafes, and bars to unwind.
British Brewing Company
With a lively ambiance and a great menu of craft and imported beers, British Brewing Company is the perfect spot to unwind with friends. They have both communal style as well as booth seating for larger groups. Music's loud here and you'll probably find your foot tapping to the beat before you know it. So go ahead and get out your seat and hit the dance floor. Psst! We also hear they have a fixed price lunch menu that's great VFM!
Cream Centre
An iconic restaurant chain, Cream Centre is an old-school Mumbai go-to for fast food faves like chole bhatura, sizzlers, Tex Mex like nachos, quesadillas, and more! We love the family-friendly atmosphere and we recommend heading here with the fam after a bout of serious shopping.
Social
Social at Oberoi Mall is a lively space that's great for group dining. This location has all the tried and tested faves that we love Social for - their signature LIIT cocktails, brekkie specials, sharing plates, plus fun music. What sets this Social apart is the decor - exposed brick walls, warm lighting, and Gothic vibe - is at odds with its mall setting. And we love that! Head here for the Social experience...with a twist.
Starbucks
Starbucks needs no intro does it? Ideal for that quick coffee stop or a grab-and-go, their hot coffees, cold blends, and dessert coffees topped with whipped cream offer that ideal pick-me-up. For all of you kicking the caffeine habit, there's also herbal teas and infusions that you can try. There's always the free WiFi too, as an added bonus!
Asia Kitchen By Mainland China
We're always down for some dimsum, and if you're like us, head to Asia Kitchen by Mainland China located at the Oberoi Mall. With an open kitchen and a casual vibe, this eatery is a good place to get your fix of Asian cuisine. Dig into starters, dimsums, soups, rice, noodles and mains. Great for a lunch or dinner out with fam and friends, this one is one to bookmark.
Farzi Cafe
Farzi Cafe, with its lively ambiance and modern take on Indian cuisine (not to mention those signature cocktails) is a fun place to hit up post sundown. We love the innovative presentation of their dishes, that add that extra element of fun to the dining experience.
Malgudi
Located within the food court, Malgudi is our go-to when we're craving classic South Indian fare. From dosas, idlis, uttapam and more, they have a wide variety of options to choose from. We especially love the different kinds of idlis that are served with their house chutneys. If you're looking for a quick bite and don't want to spend a bomb, Malgudi is a good option to go for.
Burger King
Let's face it, sometimes we all crave a fast food meal. And burgers are especially irresistible when we're falling off that diet wagon. Burger King with its classic Whopper Burgers, fries, shakes, and drinks is a perfect spot to satisfy that craving. Keep an eye out for their combo offers if you're looking to save a buck or two.
Sassy Teaspoon
Also located within the food court, the Sassy Teaspoon hits just the right spot for our dessert cravings. Dig into their pastries like the oreo buttercream, Dutch truffle, or red velvet. They also have something called an Explosive Cake - a cake with a candy filling - that you can carry home for a special occasion.
Kailash Parbat
A Mumbai classic, Kailash Parbat is the go-to when you're craving chaat. If you love chaat, but hate the idea of eating off the street, this is probably a great bet for you. There's a huge menu of street food faves that give us all the chatpatta flavours in a hygienic and clean location. Win win, we say!
Comments