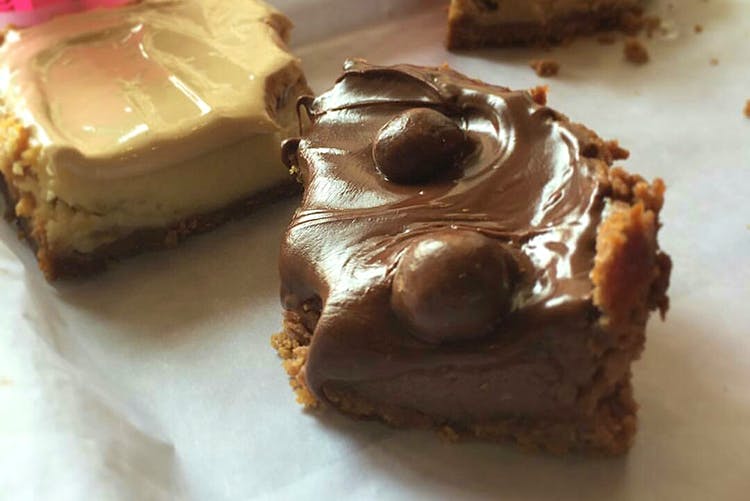 Eat Like A Star: What Your Favourite Actors Munch On At City Eateries
Ten-Second Takeaway
'Spotted. Celebrity XY was seen at popular restaurant, gorging on their favourite dish, whilst simultaneously chugging on a pitcher of red wine sangrias.' If you're a clandestine celebrity-crusher like we are, we're certain you thrive of snatches of information about your favourite star. This list of what and where celebrities eat may come as an attache to your already-sharp stalking senses.
Beans & Seeds Salad
We have all done it – stared at Sonam Kapoor's Instagram feed, and seen her love for Le15. Now you know what to order there as some of Sonam's favourite things are the beans and seeds salad and veggie waffle at Le15 Cafe. When she strides on over to another joint haunted by popular figures, Hakkasan, it is the crispy duck salad that she chooses.
Poached Egg Waffle
Seems like celebrities cannot get enough of it, and Parineeti Chopra too loves to dig into the poached egg waffle with parmesan cheese and the pesto chicken at this ambient cafe. Later on, she likes Nutella cheesecake and pesto chicken at Le15 Cafe.
Mustard Fish
Pooja Dhingra, besides whipping up the most delicious desserts that make the staunchest of dieters waver, loves a good meal herself. One of her favourite dishes is the mustard fish and coconut rice at Bombay Canteen.
McChicken With Extra Mayo
While we are sure this is not her usual fare, apparently there's nothing Alia Bhatt would favour over a good ol' cheesy burger and fries from McDonalds. She likes the McChicken burger with extra mayo from here.
#LBBTip
Also check out this list for your dose of celebrity-watching.
Comments