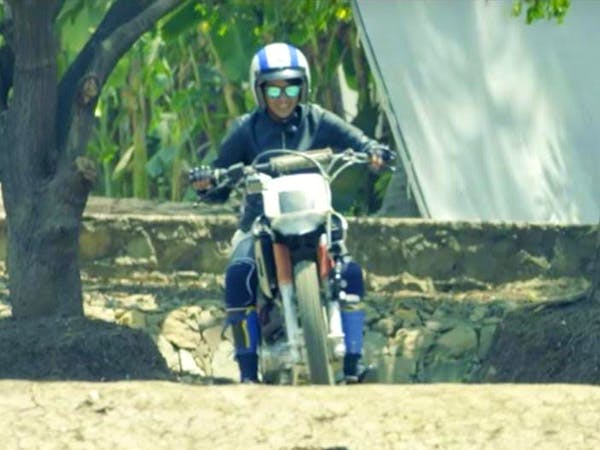 Dreams Of Being A Stunt Professional? This Is The Inspiration You Need
Shortcut
You've heard of Deepika Padukone and Alia Bhatt. But you've probably missed a credit for Geeta Tondon, a stunt professional that has stunt-body-doubled for Bollywood's coolest leading ladies. She's walked through fire, jumped off great heights, and kicked-ass on screen. What makes her fit to fight? Her resilience and steadfastness that's carried her through heart-breaking years.
Right Down Through The Wire, Even Through The Fire
Geeta was only ten when she lost her mother. Being from an impoverished household and with no one else to take care of her, she had to grow up faster than any other child of her age should have to. At the age of fifteen, her relatives suggested that Geeta should be married. What followed was a tumultuous marriage and horrific abuse from the hand of her husband and her mother-in-law.
She was looking for an out from the nightmare of the life she was married into when one of her friend told her about stunt professionals. So she decided to leave her husband, take her two kids along and start a new life. But that wasn't easy. On her first assignment, Geeta had to walk through fire, literally. She suffered burns on her face and body but didn't give up. When all her family members dissuaded her to continue further, she only listened to her heart. This was her calling. Today, Geeta is an experienced stunt professional who has body-doubled for big names like Alia Bhatt and Deepika Padukone, and she wishes to become India's first female stunt director. We wish her all the luck in the world!
How & Where To Try Stunts in The City?
Geeta's go-to-place for all things adventure is the Roaring Farm. An orchard spread over 6 acres, it offers the biggest dirt track for motor sports in Mumbai. The place also has activities like Quad biking, paintball, archery, futsal, inflatable bungee run and camping & tenting facilities.
How You Can Become A Stunt Professional?
Geeta suggests that young people who want to join the industry should train in martial arts. Apart from that, activities like horse riding, bike riding, gymnastics, high diving, and free running; basically a melange of activities that will help with body awareness, timing and conditioning.
Know Of Someone Who's #FitToFight?
#FitToFight is an initiative by Reebok celebrating the extraordinary stories of everyday Indian women.  The stories will be evaluated by a prominent panel and will be felicitated by Kangana herself at a grand awards night hosted at the end of this year.
Do you know someone who has a remarkable story you think the world should know of? Submit their story at fittofight.in or shoot an email at kangana.ranaut@reebok.in.
This story is in partnership with Reebok.
Comments