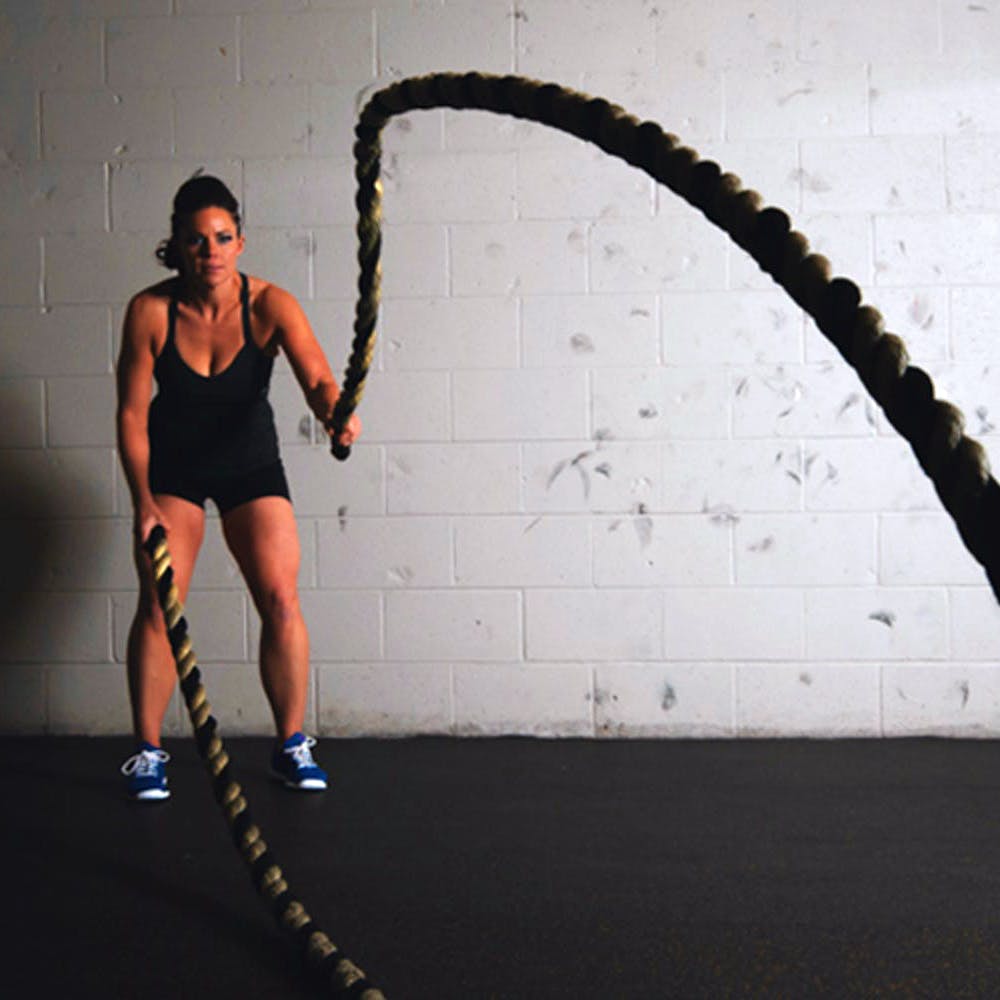 Fight Like A Girl: Ladies, Hit These MMA Classes
We're big fans of a workout that kicks ass, and MMA is a popular choice, because it takes #inspo from other forms like Jiu Jitsu, Krav Maga and Muay Thai. Join one of these classes, and you've got a workout that'll have you fit, lean and combat-ready!
XFF - Xtreme Fight Federation
With branches in Khar and Andheri, XFF is a well-renowned institute which offers MMA training for fitness/self-defence enthusiasts and professionals, both.
For newbies, they offer Crossfit training, body sculpting services, and Commando fitness, along with MMA training. The trial class will cost you INR 500, while a month will cost you INR 5,000. Classes take place thrice a week, for an hour.
Pick the days and hours that work for you - the classes start 7AM onwards, and the last batch begins at 8PM.
Are you a pro fighter in the making? They offer training for boxing, Taekwondo, and Muay Thai. Oh, and they have legitl cage fights as well!
Contact them on +91 9967 880547, or at kickboxingworld@gmail.com.
Fight Elite MMA
Located super close to Andheri Station (W), Fight Elite's got batches split according to skill level - Beginner, Intermediate, SuperKicks and Fighters.
The classes start at INR 4,000 for a month, and beginner classes are held at 7:30 AM and 8:30 AM on Tuesdays, Thursdays and Saturdays, and last for an hour.
The evening batches kick off at 6:00 PM everyday, and are held at 8:00 PM on Tuesdays, Thursdays and Saturdays.
Phew, so you've got quite a few options for timings (and difficulty levels) that work for you!
Fighting Fit
With classes split by age group, Fighting Fit is a great option for the newbie - the classes start at a pocket friendly INR 3,000 (in Bandra) and at INR 1500 (in Vasai) and are usually held in the evening from 7:30 - 9 PM. If MMA isn't all you want to master, they teach Jiu-Jitsu, Kickboxing and Muay Thai as well.
Andheri Sports Complex
Offering MMA training at a super economical rate of INR 1500 a month, Andheri Sports Complex conducts classes on Tuesdays, Thursdays and Saturdays. They charge you a one-time fee of INR 3500 for uniforms and admission, and you will need to pay fees for a whole quarter of training, and not by month.
We think this is a great way to dip your toes into the world of MMA!
Pro-Tip: There's a Women's Self Defense workshop that takes place here every weekend, which is a part of a month-long course. It's free of charge for women, so if you're interested, you know where to go!
Comments