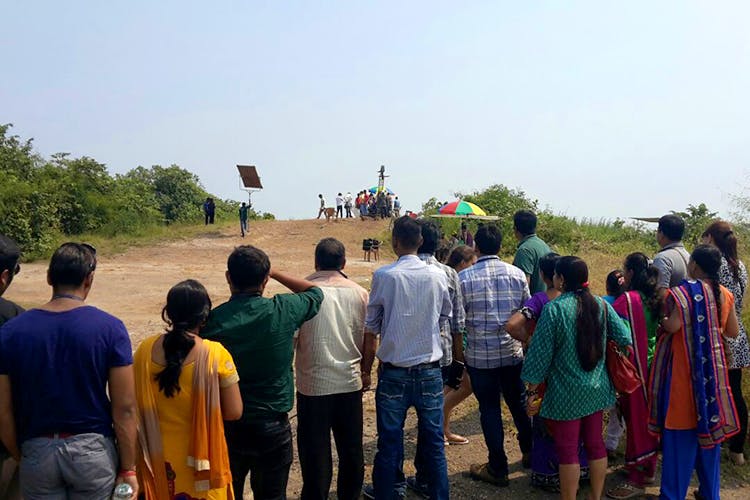 Go Behind-The-Scenes At Bollywood Sets With These Filmcity Tours
Shortcut
Got friends visiting and you want to give them a taste of Bollywood? Or do you want to see a film being shot yourself? No better way to do this than signing up for the Mumbai Filmcity Tours.
What's The Buzz?
What's Mumbai without Bollywood, right? And while we love our cine stars on the big screen (who doesn't?), it's always intriguing to know what happens behind the scenes. And that brings us to the Mumbai Filmcity Tours (let's just call it MFT). MFT offers two primary packages currently - The Filmcity Tour (INR 650 per person), and Live Show Tour (INR 1,600 per person).
The Filmcity Tour is a two-hour guided tour in Hindi and English, and will take you around Filmcity, give you a brief history about it and take you to some famous locations. If you're lucky and there's an ongoing shoot, you may get to see it from the bus.
Lastly, the Live Show Tour, again a 1.5-hour guided tour will take you to real sets of TV shows in Mumbai, and witness and ongoing shoot. The tour is conducted in Hindi and English. The tour will take place at a location outside Filmcity and the exact address is shared with you on the day of the tour. Children below the age of 3 are not allowed within the live set. And kids below 5 are complimentary.
What Else?
You can sign up for these tours via the MFT official website and you may even get some promo codes for discounts at the time of booking.
So In Short
If you love Bollywood, then here's your chance to witness movie-making and all the behind the scenes action live with these super interesting tour. Tag your friends along and go have some fun.
Timing: Filmcity Tour: 11:00 AM, 12:30 PM, 2:30 PM and 4:30 PM; Live Show Tour: 4:00 PM
Comments