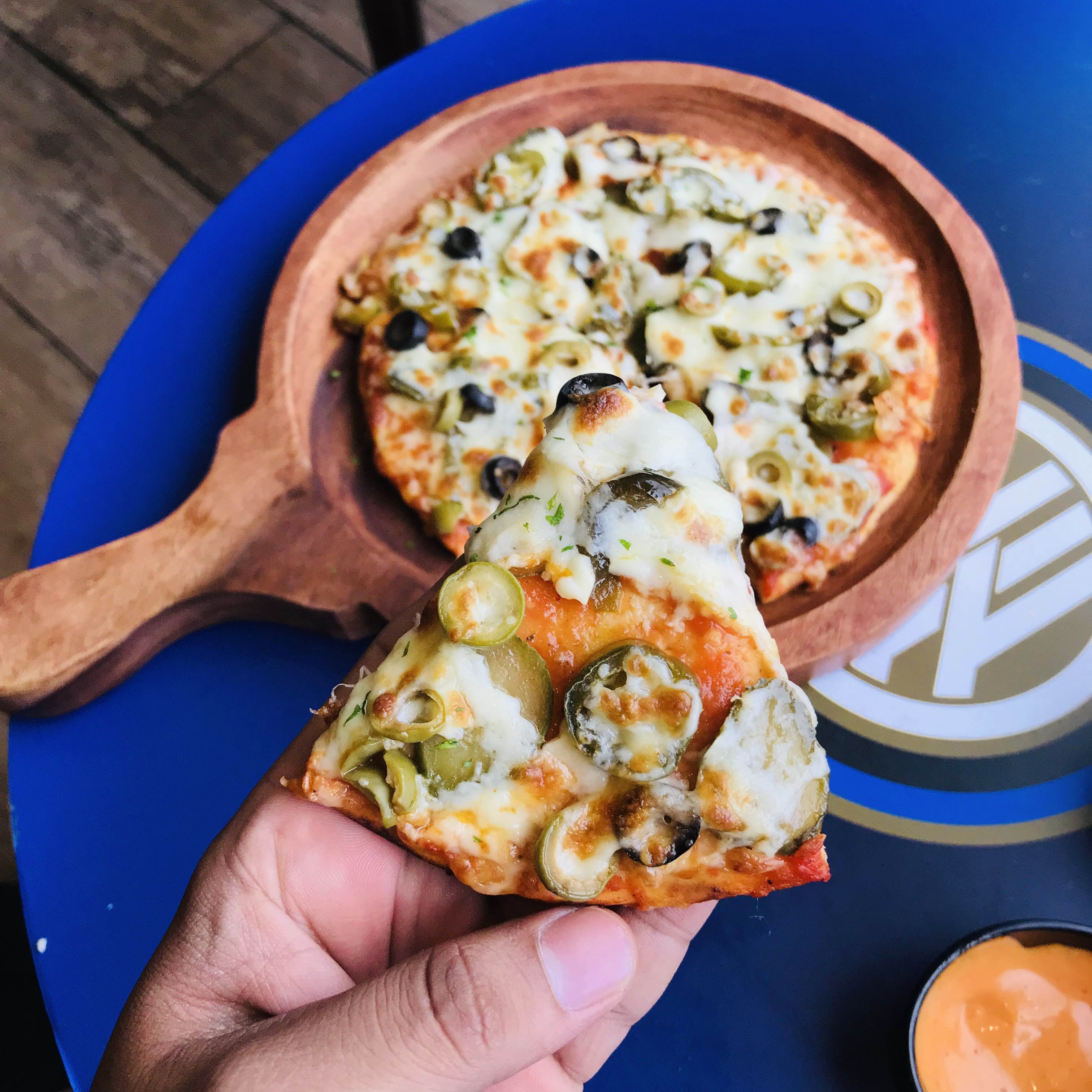 First Sports Cafe In Mira Road
What Makes It Awesome?
Stadia is a fresh new place in Mira road just beside McDonald's and that's how I got to know about this place. The words "Sports cafe" attracted me more. The entrance, the interior and even the tables are all in sync with the theme of sports. This is the only outlet they have so far. Service is slow and the waitstaff could be more knowledgeable (our table was served by Virat). The outlet is clean and hygienic. Dishes are presented well. Some tables are very small. This place is economical. The menu doesn't have too many options but has a variety to some extent. Collection of mocktails is enjoyable. We liked Coolie Moolie - It was a mixture of life juice, melon syrup, Rose syrup & Sprite. Another beverage we tried was Guava Chilli which you can't go wrong with and as expected it was made to perfection. Nice guava flavour with salt and chilli on the rim of the glass. We hopped to starters in the form of Paneer Potato Croquettes; it was presented well in cylindrical form with raw shredded cabbage, it tasted more like a mixture of cheese and potato. We tried the Malaysian Rice on the recommendation of the chef as we wanted something spicy. Indeed, it was spicy but just a little more than expected. We could barely finish it. Other items ordered were Mushroom Baby Corn Chilli & Olive Gherkin & Jalapeño Pizza. They have Uno cards available to play on tables which makes it a fun experience. Relatable music is being played which you can enjoy while chit-chatting or hogging. The roadside tables have an added advantage during monsoons. There is a section in the restaurant which is like a private area and all goldish. Looks good. Recommendation: -Coolie Moolie -Guava Chilli Pros: Economical Sports theme and live screening
What Could Be Better?
-Most are small tables -No desserts
Also On Stadia Sports Cafe
Comments