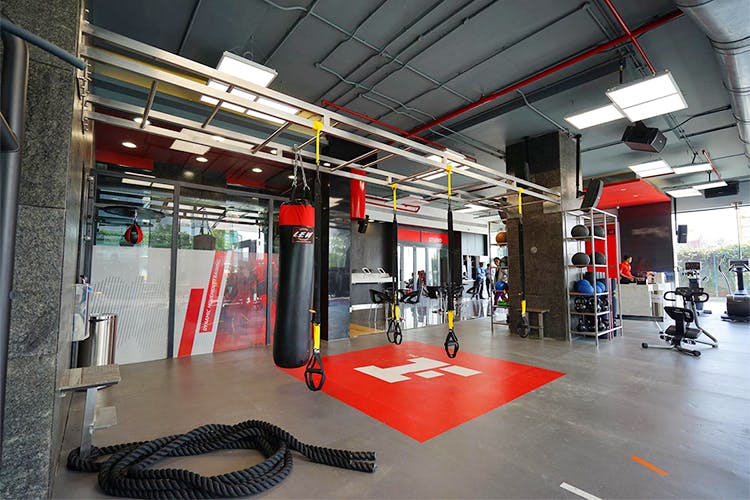 Get Unlimited Access To Aerobics, Kickboxing, Spinning, Yoga And More At This Gym
Shortcut
Fitness First, a UK health centre and gym with two branches in Mumbai, should be your next consideration for their A1 arena and sheer variety of classes.
Shake It Off
With us steadfastly marching into week two of 2017, it's time to implement Elvis Presley's 'a lil less conversation, a lil more action' in our fitness plan. The two centres in Mumbai presently are in Mega Mall, Oshiwara and in Maker Maxity, BKC. Both aren't solely gyms, strictly speaking, but have group classes such as aerobics, kickboxing, spinning, yoga, and more. The aim is not to build strength and agility only via cardio and weight training, but using a holistic approach with a mix of exercises. Here's how it goes: after an initial assessment to judge your fitness levels, they devise a fitness plan with a combination of different types of work outs to keep you going through the months. The minimum membership is of six months, but you can pay the fee monthly. The initiation fee is INR 8,675, and the per month charge is INR 7,130 monthly. It is steep, but comes with an unlimited access to all the equipment and classes they have to offer.
What's More?
We hear that Fitness First, which has till now been a tad unapproachable to the 'burbies, is starting a Lower Parel branch June onward, in the hallowed Palladium mall.
So, We're Saying…
Serious about really sticking by your guns this time? Make it worthwhile by giving fitness a priority here.