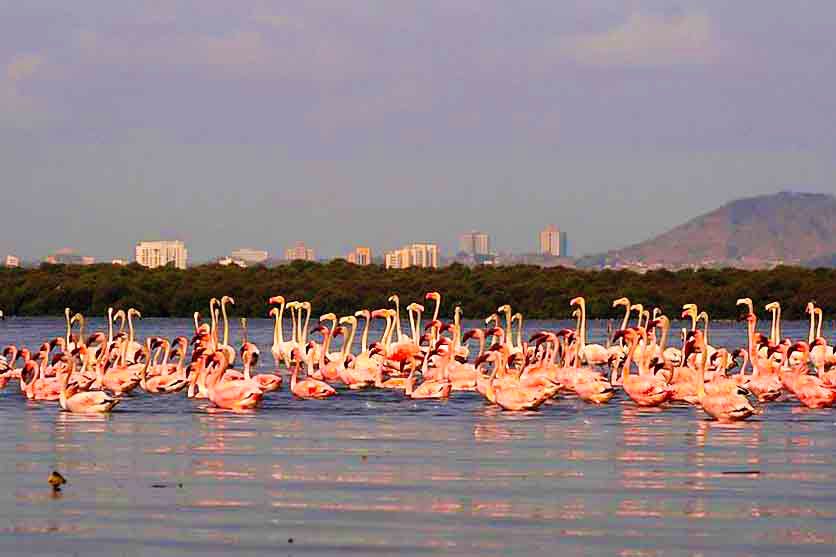 Patch Of Pink: Take A Safari Or A Flamingo Boat Ride To Watch Migratory Birds This Season
Shortcut
In case you think you've missed out on watching the pink beauties last year, allow us to give you some good news. The Thane Creek Flamingo Sanctuary, along with the Coastal and Marine Biodiversity Center in Airoli, has been organising flamingo boat rides for you to admire the pretty birds, and you don't want to miss out on this.
What Makes It Awesome
This year, the city witnessed over 1,00,000 flamingos, and its a hit amongst nature lovers. The boat rides started in February last year. However, there wasn't too much of a hullabaloo about it. Displays about the ongoing flamingo boat rides and safaris were put up near the Sanjay Gandhi National Park, Gateway of India and other such prominent tourist spots to invoke everyone's interest, and the flamingos have been getting a lot of love from nature enthusiasts and bird watchers since then.
The hour-long boat rides start from Airoli to Vashi and back. There are big boats, with a capacity of 24 people, as well as a seven-seater boat, that can be hired for INR 5,500 and INR 6,600 (on weekdays and weekends respectively.) The cost per person in the 24-seater boat is INR 330 and INR 440 (on weekdays and weekends respectively.)
It's quite a rare sight to watch a field full of beautiful flamingos, and they're here till the onset of monsoons. So, make your way here and explore some raw, natural beauty.
Pro-Tip
In case you want to venture into denser areas, you may take the smaller boats.
Comments