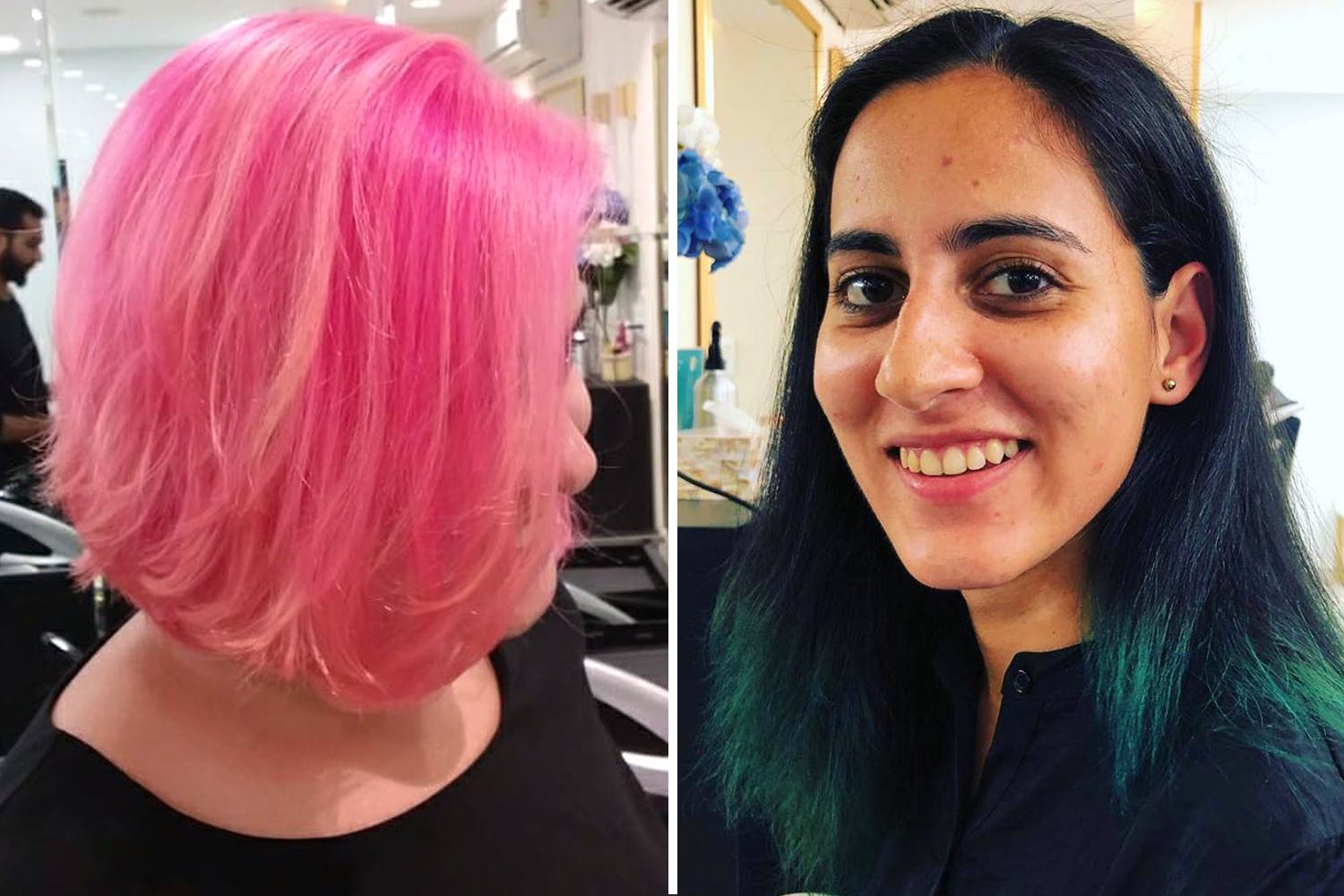 Cut, Colour, Caress: Mumbai's Newest Salon Is Pet-Friendly
Shortcut
Fleur De Lis is the newest salon to have hit the bay. We tell you why it's worth your time and money.
What Is It?
A gorgeous salon located in a quaint bylane in the heart of Worli, Fleur De Lis (or FDL, as it is fondly referred to) is a welcome addition for the glam squad of South Mumbai. The decor of a salon says a lot about its personality. Marbled floors and golden mirror frames make FDL look like a French dream. We can say with conviction that it is definitely one of the prettiest and friendliest of salons in Mumbai. Did we tell you it's pet-friendly too? Yes, Cookie can tag along with you here.
With an unassuming and non-intimidating vibe to it, it's best-known for their expertise in hair care. Rebecca, their top hair stylist is definitely a coveted gem that they have. With an international degree in tow, she really understands your needs and suggests treatments/cuts amongst other things. FDL offers a plethora of head-turning therapies including cuts, colour, updo, blow-drys, relaxing, smoothening and more. It also has a spa, and offers relaxing, rejuvenating and energising body-healing rituals and treatments. We tried a quinoa haor spa along with a haircut and blowdry. The experience was seamless and the results, just what we hoped for.
The salon stands out for two things - it's decor that relaxes you as soon as you set foot inside and their staff that makes you feel at home with their amiability. The quality of services is on point too. Need a haircut and blow dry? You'll be sorted in 45 minutes.
So, We're Saying...
Go on, take that day off and pamper yourself without a care in the world at Fleur De Lis. Oh, and you can take your dog/cat too!
Comments