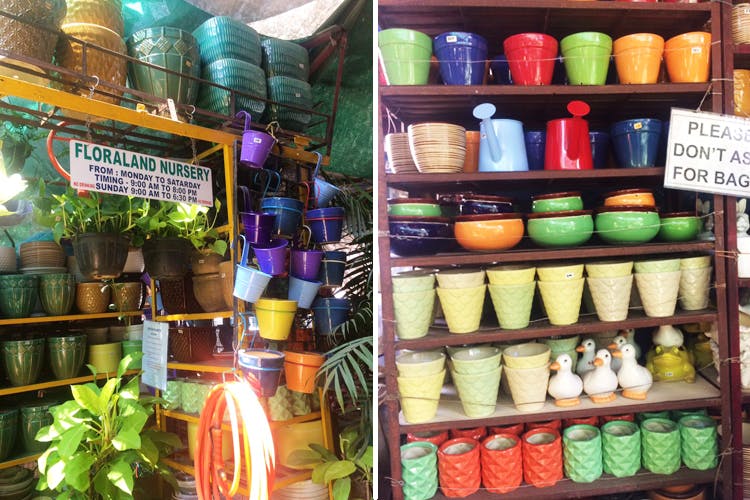 Flowery Affair: Buy Ferns, Pots And Plants At Floraland Nursery In Bandra
Shortcut
If you've ever been to Jude Wines on Pali Naka, it's highly unlikely you haven't seen a green patch there by the name of Floraland.
What Makes It Awesome
Floraland has always been known as the nursery besides Jude Wines. The nursery, according to us is the most convenient thing ever. You can pop over and pick up ready plants in beautiful ceramic pots for the house. Their plants start at INR 50 with the pot. Their collection is huge and includes ferns, money plants, flowers and herbs. You can also shop for garden accessories that include hanging planters, idols and animal-shaped pots. We like it because it eliminates our trip to a ceramic store to pick up pots and we can just pick up a cactus and forget about it.
We've found all sorts of planters here, including ones you can hang from the ceilings. They have planters in different animal shapes, and we recently picked up ceramic bird planters for INR 499 and INR 699 that are gorgeous.
Pro-Tip
If you're around Pali Naka or live in Bandra, do stop by to check out their collection – it's soothing. Greenery, you underrated pleasure.
Comments