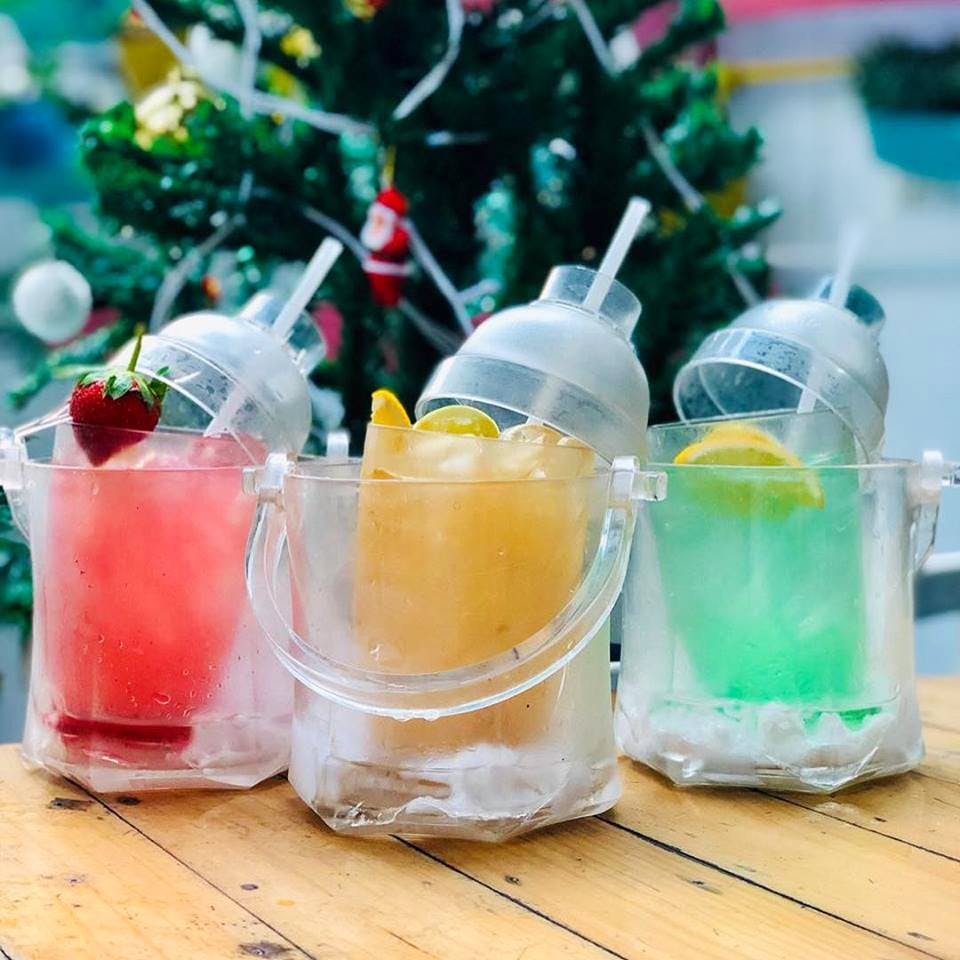 Quick Bites, Candies & Wholesome Thalis: Here's Why We Love The Infinity Malad Food Court
If you're a foodie like us, the top floor in the mall is probably your favourite one. Food courts are probably the only places where you can get hell lot of variety in terms of cuisines, cafes and restaurants, bars and dessert joints - all at one place and one floor. And after hours of shopping, good food and great drinks are all we need. And Infiniti Malad has a huge food court where you can sit back, relax and eat.

Well, there are a lot of options and confusion is bound to happen. Here's a handy food guide for multiple options and what to eat when in the mall.
For Quick Bites
Want to grab a quick bite or a snack and get back to shopping? They have all our favourite go-to burger fast-food chains including Mc Donalds, KFC and Burger King. For pizza lovers, grab a slice from the popular New York joint, Sbarro. Or go ahead with Pizza Hut or Dominos. Craving for some spicy Chinese or Thai? Head to the Wok Express for some delicious noodles or rice. Or keep it simple yet filling and go for a Frankie and grab one from the popular Tibbs Frankie. Lastly, you can try a range of authentic Lebanese and Middle Eastern snacks from Falafel.
You're now energised and ready to head back and fill your shopping bags.
For A Wholesome Lunch
If you're looking to have a proper meal and stop by for lunch we'd say go for the traditional Indian thali at Maharaja Bhog. If you have enough appetite, go for this one. If you want to try some new place for Indian Thali, there's Desi Twisst too! While they have a wholesome thali, they've got other Indian dishes and chaat as well. Another like this one is well-established Kailash Parbat, which is a safe call if you're not in a mood to experiment. Or take a bite of the lip-smacking, butter-soaked parathas in Only Parathas. For simple and delicious South Indian food head to Malgudi Simply South. They have an array of different types of idlis, dosas and uttapams. Malgudi has cool combos also which includes a dish with a soft drink of your choice.

For Juices & Smoothies
Sip on some fresh juices or chilled smoothies for an instant revival of energy. Grab a bottle of fresh juice from HAS Juice, Bog Squeeze or Juice Lounge which have an array of fruit juices and mixes. If you're looking chilled milkshake, you can head to Keventers.

For Dinner
If you're looking for a fine-dine experience there are three cuisines which you can enjoy your dinner over - Chinese, Mughlai & Italian. For some authentic Chinese dishes hit up Mainland China in the food court. If you're craving yummy Mughlai and North Indian food or seafood even - you've got Melting Pot and Zaffran as options. And lastly, for scrumptious Italian food, there's California Pizza Kitchen. Try their gourmet pizza and pasta.

For Desserts
It always is a good idea to end the hustle on a sweet note. There are several quirky and new joints popped up including The Churro & Co. (you have to try their hot chocolate), House Of Candy, Famous Pancakes And Bubble Tea etc. All of these have offbeat desserts, unique flavours and they are Instagrammable as well. For those looking for the old school charm, eat the macarons or pastries at Theobroma.
For Drinks
There's only one club in the food court which is Hopipolla. From amazing alcohol deals and happy hours o great music and cocktails - a night at Hopipolla can never go wrong. While there make the fullest of their happy hour menu in which the drinks start from INR 99 only.
Comments