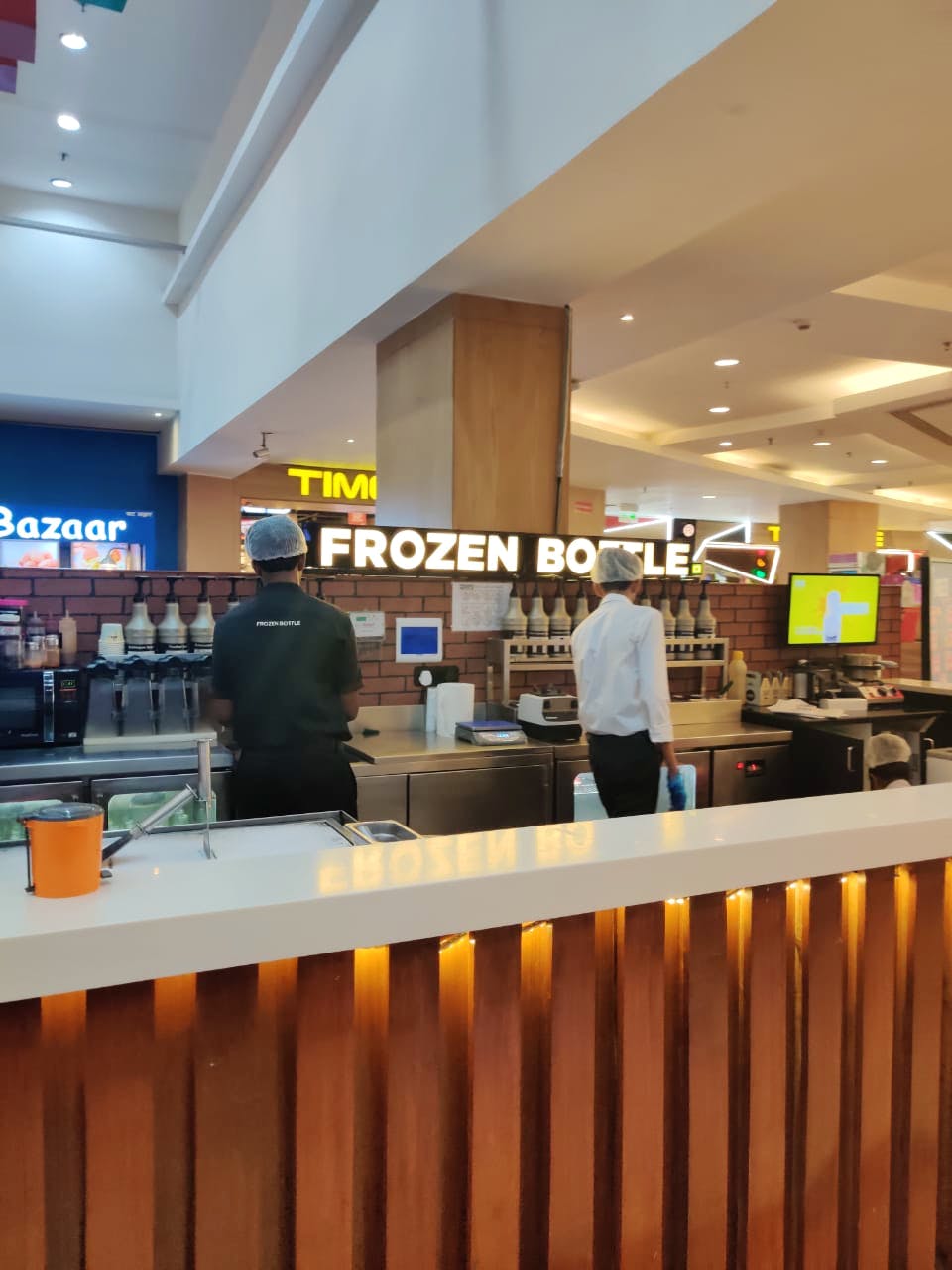 Shop, Eat, Repeat: We List The Best Place To Munch On At InOrbit's Food Court In Malad
A satisfying meal or a chilled drink feels heaven after hours of shopping. That's why, apart from shopping, we love the food courts in every mall. Especially when off late, most malls have multiple food chains and outlets offering a wide array of cuisines and dessert options.

Here's what Malad's InOrbit mall has to offer for your taste buds.
The Irish House
An evening at Irish House can never go wrong. A perfect place to grab some diverse beer, lip-smacking food and great music. Known for their European cuisine, they have multiple types of pasta, pizzas, French fries and appetizers. They have happy hours from 5 PM to 8 PM every day so if you're in the mall during the evenings, we'd say drop your shopping bags and grab some drinks.
South Bombay
A small joint in the food court, this place is a go-to for South Indian lovers. South Bombay has tons of unconventional flavours and dishes like pesto dosa, pav bhaji dosa etc. They had an entire platter of South Indian dishes at just INR 120. So, if you want to grab a quick snack or want a wholesome meal, head to this place.
Made In Punjab
Feast like a Nawab at 'Made In Punjab'. If you're craving for some finger-licking and spicy North India and Mughlai cuisine, head to MIP. Their speciality includes Butter Chicken, Chaat Biryani and Jalebi Rabri, so make sure you try these. They also have some cool deals on drinks including Buy 2 Get 1 free on Gins, Vokda and Whiskeys.
WOW! Momos
Nothing's better than a plate of delicious, hot momos. From the regular steamed momos to pan-fried ones – they have it all. A group of friends or a gang? Try their platter of sizzler momos or their WOW! Super meals and combos. Starting from INR 90, this place is surely a value for money.
Chaat Bazaar
From Chandni Chowk to Mumbai's Khao Galli and Parathe Wali Galli, they bring sreet food from around India to your plate. Amritsari Chhole Bhature, Aloo Tikki Chaat, Pani Puri, Pao Bhaji, Tava Puloa, Punjab di Lassi – you'll be spoiled for choice with their mouth-watering dishes. Want to feast on an entire thali? They have an exclusive combo meal just at INR 320.
New York Burrito
This one's one of our favourite joints for mouth-watering Mexican cuisine and it wouldn't be wrong if we termed New York Burritos as Mumbai's Chipotle. If you're in visiting this joint for lunch or dinner, we would suggest going for their combos which are both filling and cost-effective. Or if you're up for a quick snack, definitely go for a taco, burrito or the Mexican bowl.
Masala Canteen
If you're craving for a wholesome Indian lunch, then hit up Masala Canteen. They have some really great combos – both in vegetarian and non-vegetarian – including dishes like butter paneer, butter chicken, biryani, fried rice, salad etc. Apart from these there are other interesting combos like South India combo, Pav Bhaji combo and Chole Bhature combo.
The Beer Café
Shopping can get really tiring, but there's nothing that a chilled beer can't fix! Being India's largest beer chain, the Malad outlet homes some of the widest collection of wine, liquor and premium beer brand including Kingfisher, Bira 91, Hoegaarden, Heineken, Stella etc. So, if you're looking to relax and give shopping a break, head here. And we've heard they have lip-smacking finger food, so make sure you munch on them while enjoying your beer.
Melt In
Head to this ice-cream for natural and handcrafted gelatos and sorbettos. They have a special flavour on a daily basis – so make sure you try their daily special or go for your favourite flavour. Some of the flavours include mango and white chocolate (which is also the best seller), red velvet, custard apple, strawberry cheesecake, dark chocolate etc.
Frozen Bottle
From ice cream pizza to cake jars – this dessert parlour is a go-to for those who have a sweet tooth. The cake jars which start at INR 209 include multiple flavours like banana caramel, choco chip, tutty fruity etc. Well, these jars are huge and filling so you might want to share them with someone. While their ice-cream pizza has only two flavours, including caramel and chocolate, they are worth a try. Apart from these, they have regular ice-cream scoops, thick shakes and fruit creams.
Well, we'd say end your shopping spree on a sweet note, so head to this place towards the end of your shopping.
Ask Shaili a question