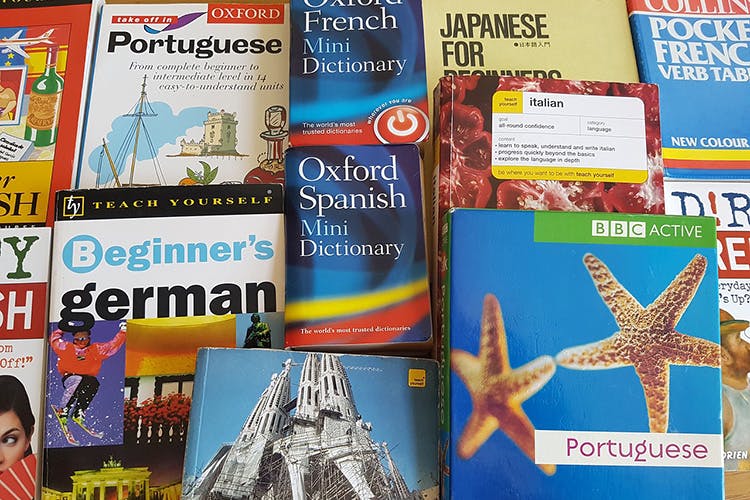 Looking To Learn A New Language? Here's Where You Can Learn In Navi Mumbai
Learning a new language is not only beneficial to your career, but also helps you focus and is often therapeutic too. Have you been thinking of learning a new language, probably something you can use on your next trip abroad? Sign up for one of these foreign language courses in Navi Mumbai!
Second Tongue Language Institute
Easily one of the most popular language institutes in Navi Mumbai, Second Tongue Language Institute teaches French, Spanish, German, Russian, Arabic, Portuguese, Mandarin and a bunch of other languages. They even have online courses, and special courses for travellers and kids too.
Speak Smart English and French Academy
Speak Smart English and French Academy is one of the popular language institutes in Nerul for English and French. We hear the faculty of the institute is well trained in teaching these languages. This institute also provides spoken German language classes, as well as IELTS,TOEFL and coaching classes.
Career Crafters
At this institute you can learn Arabic, German, Spanish, French, Japanese, Italian, Chinese, and Russian. The institute provides information regarding higher education in various countries such as UK, USA, Canada, Australia, New Zealand, Singapore, Ireland, Switzerland, France, Malaysia, and Dubai. Their faculty has experience teaching and travelling all over the world.
Language Academy
This language institute in Kharghar offers courses for French, German and Spanish, and is one of the best language institutes in Navi Mumbai. Courses are taught by a certified trainer, and there are spoken courses, academic courses, and even corporate courses that one can choose from.
Stanford English Academy
This language institute provides the best German language training in all levels (A1 – C1) of German conversational classes. There is also a special course for students between the ages of 13-18. The courses offer flexible learning days, and you can sign up for specific weekend batches too!
Ask Protima a question