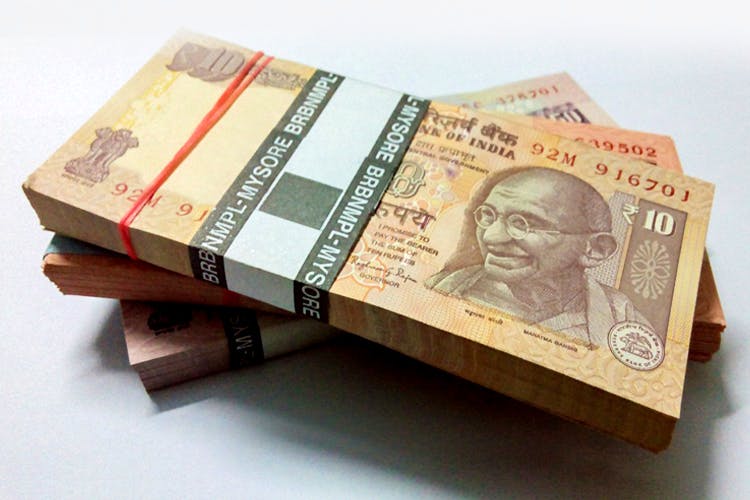 Head To The Monetary Museum In Fort If You Love Crisp Bank Notes
Shortcut
Fort has always been the financial district of Mumbai, but did you know that there was such a thing as a monetary museum there? We took a short trip to the museum. Here's why we think it is cool.
Mind Your Money
In the heart of Ballard Estate is the main RBI building, adjoined by a smaller Monetary Museum. The entry is free, and when you enter the arrows on the floor guide you through the history of how money came to be in India. We saw almost all the coins, paper notes and bank transfer slips from the invention of money till date over many materials, civilisations, empires and geographical areas.
The place was worth a short visit. In some parts it was a little too like our school textbook and made us think it was for younger viewing audiences. Other times, we were surprised when we saw the sheer number of changes money has gone through, and loved looking at the intricate detail it used to possess.
Anything Else?
Looking at money is cool and all, but you know what's cooler? Actually getting money. When you're done with the museum, just take a stroll to the left, and you will come across the main RBI offices – here you can buy freshly printed, crisp notes every Monday to Friday between 10am–3pm, for those of you who love to keep crispy, new-smelling notes in your pocket.
So, We're Saying…
If you've missed this museum in your childhood, why not check it out now? It's a museum that will always hold your interest.
#LBBTip
We're just warning you, they make you switch off your phone before entering the museum.
Comments