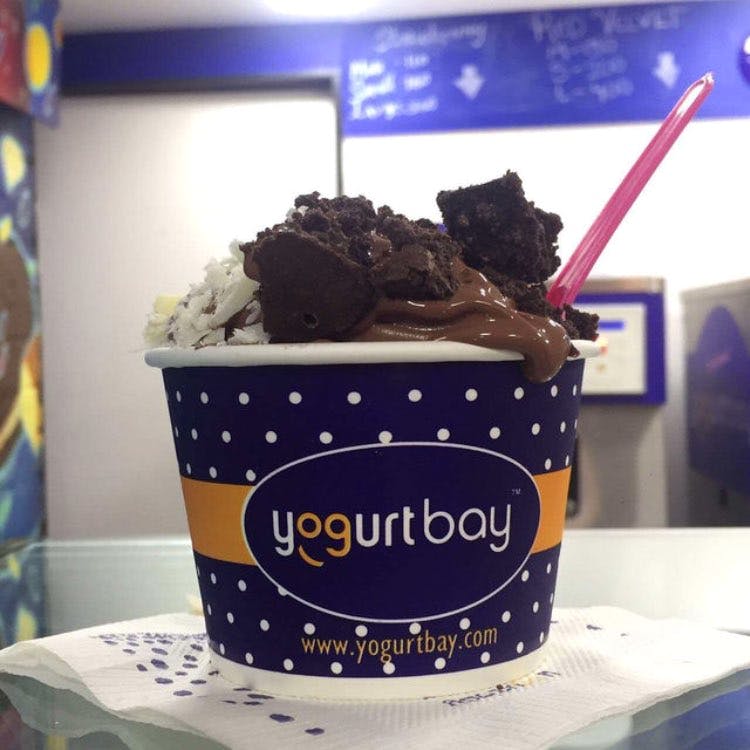 So Fresh: Beat The Heat With Frozen Yoghurt At These Cafes In Mumbai
Tangy, rich and creamy; frozen yogurt is ice-cream's healthier cousin, and we're hooked onto all the lovely flavours that are being offered around the city. Here's a list of our favourites.
Myfroyoland
If you love frozen yogurt, there is no way you can miss out on the deliciousness that this brand has to offer. It is a self-serving froyo bar, and offers over a hundred varieties of frozen yogurt. You can customise these with toppings of your choice, and enjoy a frozen yogurt dessert, much healthier than a sundae.

Price - INR 225 onwards
#LBBTip – they have new flavours every week. They even have gluten-free options.
Morselo Froyo & Cha Bar
What we love about this cute café in Bandra is the fact that it has such a soothing ambience, something we definitely need in these hot summer months. Walking in to find yourself face to face with unique frozen yogurt flavours feels even better, and this summer we're going all out and ordering from their frozen yogurt shakes menu too! If you're confused about which flavour to go ahead with, we recommend the Nutella and banana bread.

Price - INR 200 onwards
6th Street Yogurt
One of the most popular Frozen Yogurt chains in Mumbai, we love them for their all-natural frozen yogurts, yogurt parfaits and even their fresh juices. They also sell non-fat all-natural frozen yogurt which makes this popular with those watching their diets too. The menu is economically priced, and if you had to ask us for recommendations, we'd suggest you go ahead and try the melon and berry flavours.

Price – INR 85 onwards
Yogurtbay & Wafflebay
This frozen yogurt brand has some super delicious flavours that have us going back for round 2 almost every time we visit. Our favourites are salted caramel and cookie sauce, and the blueberry cheesecake frozen yogurt comes a close second.

Price - INR 230 onwards
Bachelor's
This has been an iconic late-night ice-cream joint for all Mumbaikars, and we recently discovered the frozen yogurts on the menu. Yes, they have frozen yogurt on their menu. The offerings are limited with only banana, strawberry and blueberry on the menu, but definitely delicious, upholding the legacy of this iconic joint.

Price - INR 90
Comments