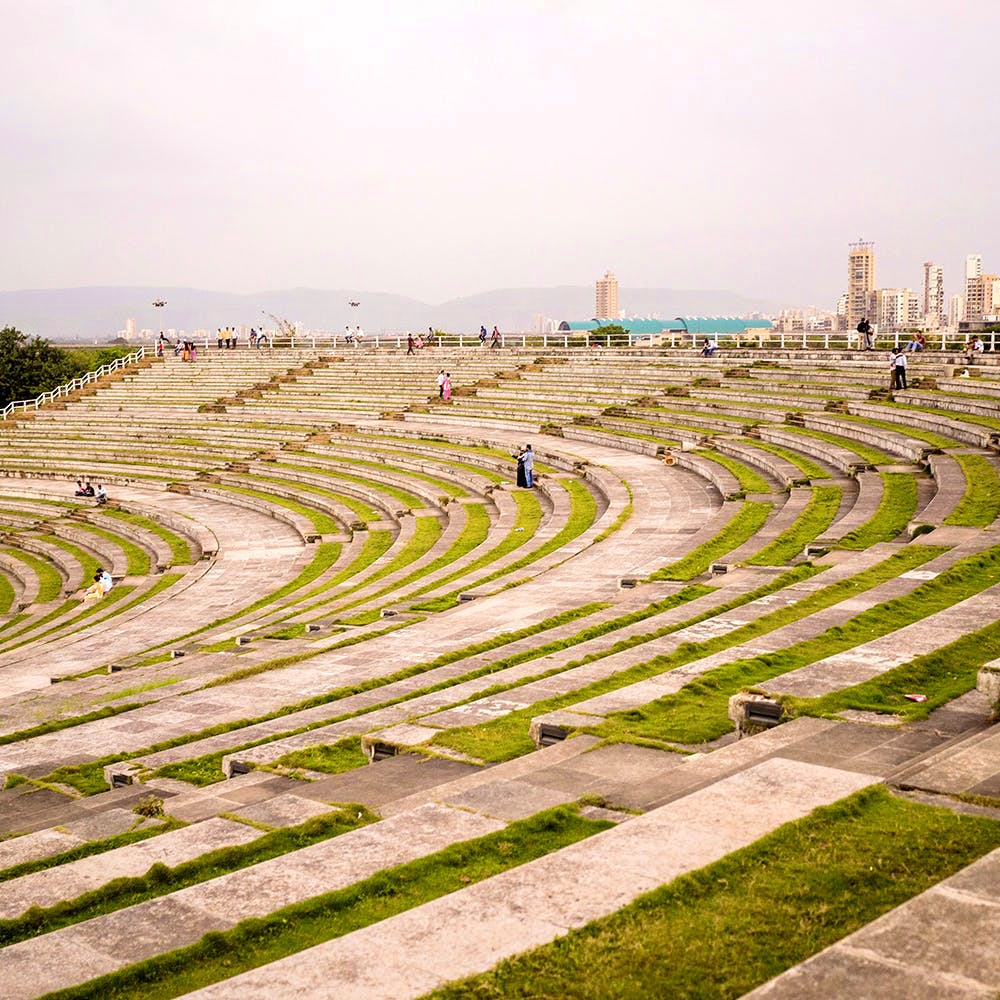 Scenic Views, Empty Spaces & Gobsmacking Food: Paid A Visit To Kharghar Yet?
The beauty of Navi Mumbai is more than what meets the eye. Here, we take a look at some really cool things to explore in Kharghar.
Swing The Putt At Kharghar's Golf Course
Kharghar houses the city's only public golf course and it's beautiful. This one is an 11-hole course which is spread across almost 4,552 yards, and it makes for a fitting course for people in the city who love golfing and haven't been able to get a membership to a particular club. They also organise coaching here for people who want to learn how to play the sport.
Take A Dive At The Pandavkada Waterfall
This 107-meter plunge waterfall is a popular picnic spot for tourists. The fall is said to have derived its name from the Pandavas of Mahabharata who apparently came and took a bath under it during their exile. One can also spot a huge tunnel from where the Pandavas had come and escaped too. This one's not just got mythological importance but is also a really pretty one. And if your middle name is adventure, then you know the destination.
Get A Photoshoot At Utsav Chowk
One of the famous landmarks in Kharghar, Utsav Chowk connects the establishment of Kharghar with a highway. Though on visiting, it may look like an unimportant spot, but we totally love the Roman-style architecture, and the fountain in the middle with all that lighting in the evening. And if you want a few of those Facebook DPs, bookmarking this landmark is a great idea, people.
Chill With Your Tribe At The Central Park
This park has a huge amphitheater in the middle, is massive, green and as calm as the ocean. It opens up twice a day, and is open to all. You will find families, lovers, friends, kids, and fitness enthusiasts here, all doing their own thing. Surrounded by the nearby small hillocks with chiming of the birds and air as fresh as the first monsoon shower, we couldn't believe this existed just an hour and a half away from Mumbai. You've got to go there with your tribe and plan some chill scenes ahead.

Get High On Good Coffee At The Virgin Street Cafe
We love this quaint eatery for their amazing chicken burgers, wraps and fries which are fresh, crispy and full of flavours. When you call for the fries, do ask them to provide you with their special sauce along. But what we also love is their super tasty coffee, which is perfectly brewed. So if you're a true-blue coffee lover, visit this one in the evening and treat yourself to some fine coffee. Oh, and in case you're a pizza lover, you can grab the best barbecue chicken pizza at Cafe Monza near Kharghar station too.

Shop Your Heart Out At Little World Mall
Now if you're a shopaholic, and like everything under one roof, you must raid this mall. With a mix of big and small brands, a Big Cinemas, and a few prominent eateries inside, this mall has it. They've got ample parking space (in case you're getting your own vehicle) and it is located at a walking distance from the Kharghar station.
Comments