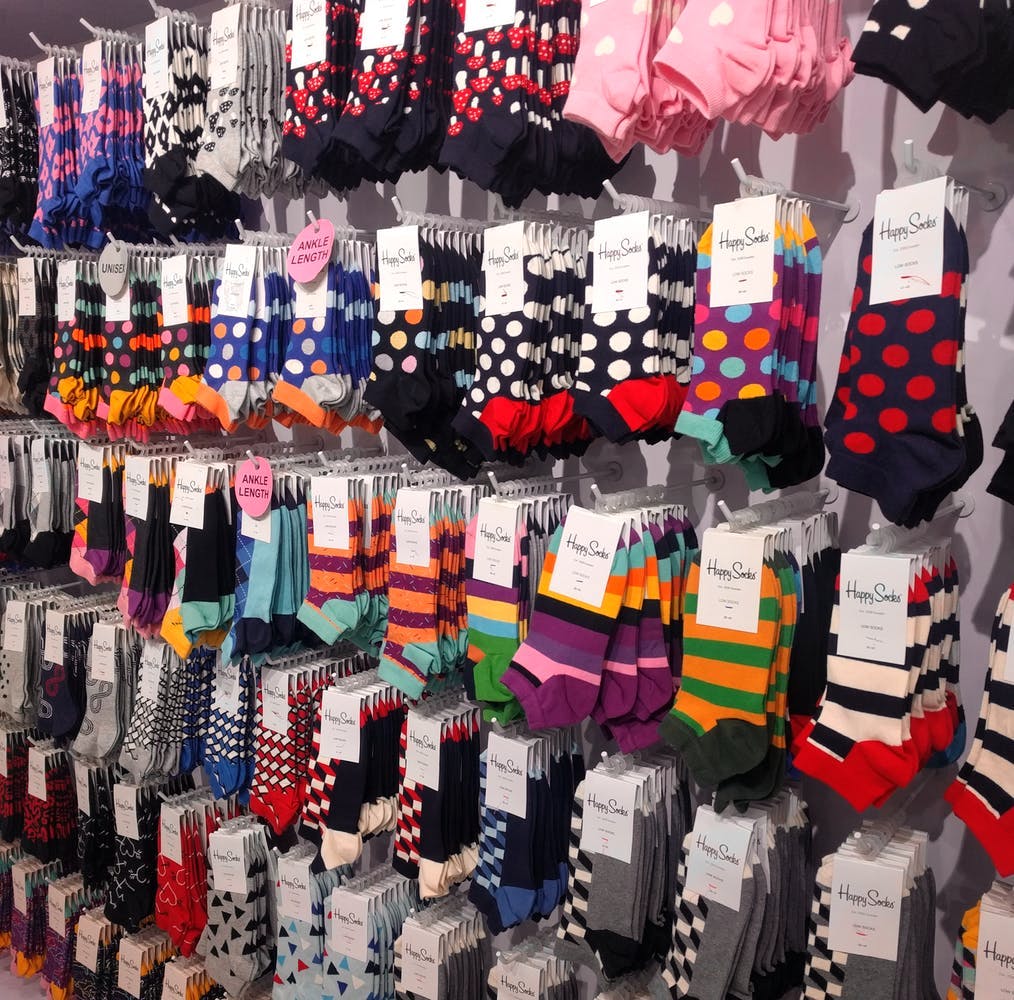 Pull Up Your Socks: Get Your Fix Of Funky Socks From These Brands
Are you a sock collector? We take your love for socks seriously, which is why we went around scouting for the best websites and stores that provide you with the best options for socks. From comics to movies and sitcoms, these stores offer you the best prints if you wish to buy yourself some funky pairs of socks!
The Souled Store
If you are looking for affordable, quirky, uber cute socks of your favorite sitcom, TV series, movie or cartoon character, The Souled Store provides you with a whole range of options that will make it difficult for you to choose just one.

#LBBTip - They have a wide range of other merchandise available too.
Bombay Trooper
Their adorable socks are an instant moodlifter! Check out designs that cover every interest that you can think of. Be it a nerdy show, a geeky comic book reference or a favorite sitcom, there is something here for everybody.

#LBBTip - These socks make for cute gifts too.
Happy Socks
If you're a sock collector, this store is akin to paradise! From colors to patterns and prints, this place has all kinds of socks imaginable under one roof. We totally dig the block colors which can be worn with formal wear too.
The Moja Club
If you're serious about your love for socks, signing up with The Moja Club is the best gift you could give yourself. They send you a pair of socks every month if you wish to subscribe to their plan. The designs range from unique and quirky to formal and fun. You can even mix and match your socks as you start collecting them through the subscription.

#LBBTip - You can sign up for a subscription for 3 months, 6 months or a year. You can even visit their store in Juhu.
She Who Knits
If you are looking for winter wear or love traveling to colder places, a pair of cute, colourful and super trendy knit socks makes for the perfect travel accessory. After going through their Facebook page we're totally in the mood to snuggle up in bed with a cup of hot chocolate and cute knitted socks.
Soxy Toes
Colours, prints, slogans, graphics, you can wear your mind with these socks from soxytoes! We personally love the unique collection, and the fact that the socks are priced within an affordable price range. They have socks for casual wear, travel wear, corporate wear, and even sportswear! They also have a collection of perfume infused socks.

Supersox
Here is a sock brand that gives you superpowers! Okay not really, but their superheroes collection is uber cool, and definitely worth spending money on! Spiderman, Avengers, Star Wars, and many more interesting themes and designs are available at this online store. You can pick up socks for casual wear, formal wear, sports wear or just whenever you wish to make a statement!

Comments