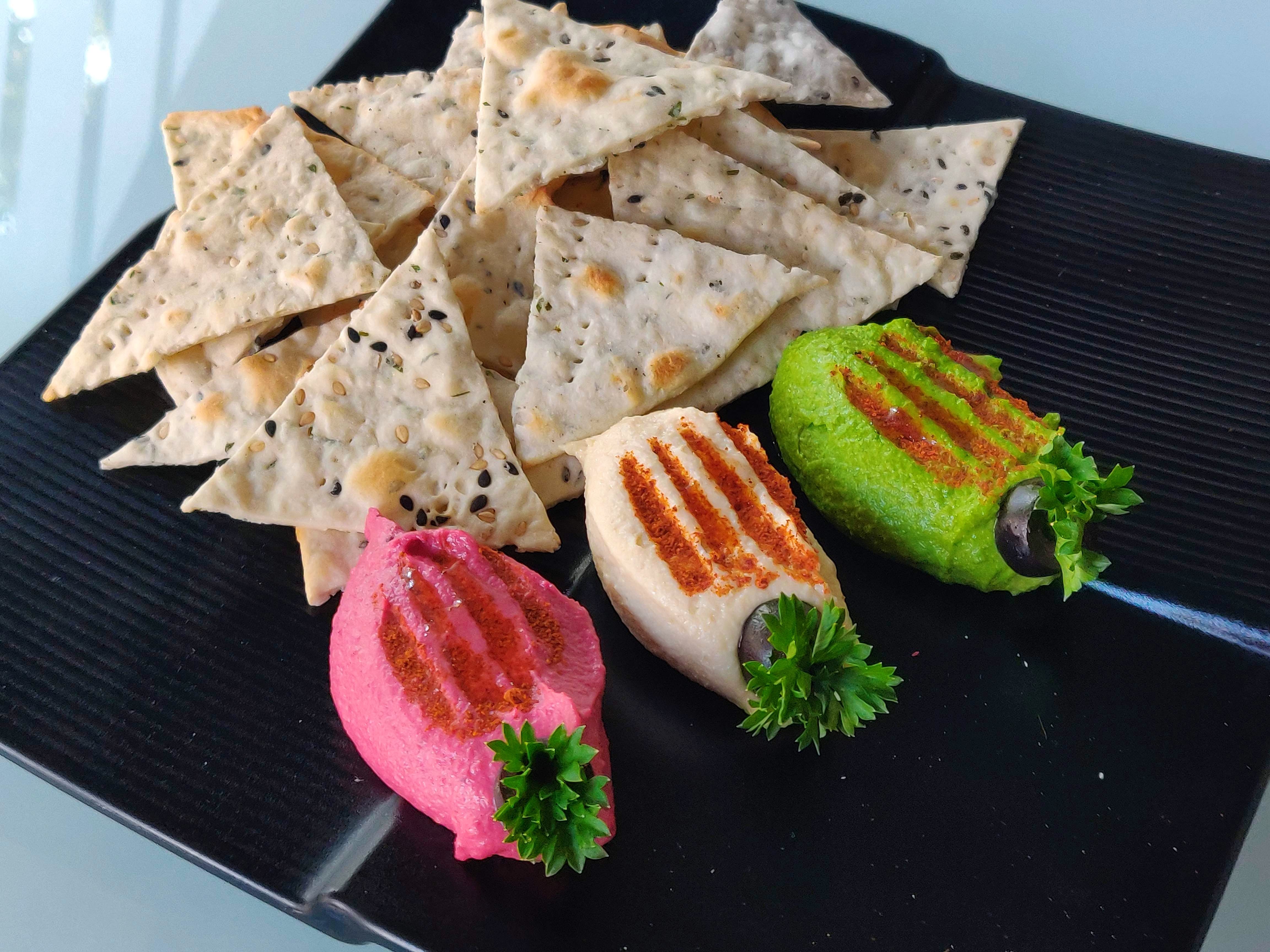 Head To This Fusion Cafe To Indulge In Delectable Food At Reasonable Prices
What Makes It Awesome?
Ediblecraft Café at Juhu – I rarely get the chance to wholeheartedly celebrate a full vegetarian place. This tiny yet mighty place situated near ISKCON temple could be a hurdle to find initially, but with the help of Google Maps, you can reach there quite easily. The interiors were kept minimal yet attractive with white as a theme to give a spacious feel to the place. Even though the place is pretty small, the menu boasts of multiple cuisines and has everything from salads, sandwiches, fusion appetisers (must-haves), Italian, Mexican, mocktails, frappes, and exotic teas. We tried the following: Strawberry & cream dessert tea (Rating 5/5), Kashmiri Kahwa (Rating 5/5), Masala Chai Frappe (Rating 5/5), and Belgian Chocolate (Rating 5/5) – All drinks were equally exotic to try, and each one of them was yum. Of course, the most unique of all was masala chai frappe which had this amazing cardamom chai taste in frappe form, and it was served chilled which would tantalise your taste buds. I highly recommend all the drinks. Raw Papaya Salad (Rating 5/5) – With the right amount of acidity and taste, this was great to start our meal. With raw mango, bell peppers, and peanuts used as main ingredients, it was very well-made with mustard seeds to accompany and was garnished with chopped coriander leaves. Hummus (Rating 4.5/5) – This looked appetising and certainly was well-made. The consistency of each hummus variant i.e. plain, beetroot, and spinach was perfect. These went well with the lavash crackers. I think its seasoning could have been slightly better. The presentation of the dish was spot on along with the taste. Vadapav Crostini (Rating 5/5) – Who doesn't love vada pav? This fusion appetiser is not only thought right conceptually but also very well- executed. On a grilled bread, this delicious masala of vada is so well-baked topped with mozzarella cheese and boondi (to give that added crunch in each bite) and finished with chopped coriander leaves. The crostini just melts with each bite you take. A highly recommended dish. Rajma Chawal Arancini (Rating 5/5) - If you love rajma chawal, then you would LOVE this fusion. This well-spiced batter of flavoursome rajma chawal inside arancini balls will surely win your heart. Yet another highly recommended dish. Pizza Buns (Rating 4/5) - Fancy the idea of pizza in the form of a mini burger? Well, this dish is appealing to the eyes and the palate. This had a little bit more of tanginess due to the sauce, and that's why it wasn't exactly how I had thought it would be. Concept wise, I loved it, and the taste was great too. Baked Penne Pizza (Rating 5/5) – We love pizza, but still at times wish to have pasta too. In that case, this dish is your perfect choice. Instead of using bread as a base, they make it with penne pasta; you can choose your sauce (we chose pink) and top it with oodles of mozzarella cheese, chives, and black olives. After having this, I didn't miss pizza at all. Black Bean Corn Avocado Burritos (Rating 5/5) – I love burritos at Taco Bell, but I didn't know there could be something even better than them, and that too from a non-Mexican joint/café. The generous amount of avocado filling along with well-cooked black beans made it worth the money. Gulab Jamun Waffle (Rating 5/5) – Who doesn't love western style waffles these days? But do we need to give up on our own Indian sweets for that, like gulab jamun? This place brings a beautiful amalgamation between both desserts, one that's worth every penny. Overall, this place is well-suited for families, kids, college friends, and someone who loves indulging in a scrumptious meal without burning hole in the pocket. I highly recommend this place, and I would love to visit it again next time I am in the area.
What Could Be Better?
Corn Aglio Olio Samosettes, a combination of olive oil and garlic with paneer fusion in samosa form seems like a perfect dish, right? I somehow wished they had some more punch of flavours, especially the garlic to give a well-rounded dish. Maybe it was my bad day to try, but the concept blew my mind.
Comments