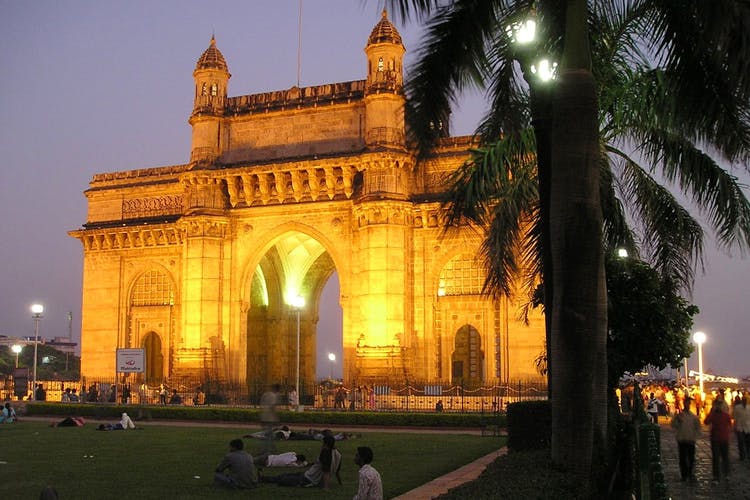 5 Reasons We Keep Going Back To Mumbai's Most Iconic Spot
Gateway Of India, a monument built during the 20th century to commemorate the landing of King George V and Queen Mary at Apollo Bunder is probably the most photographed landmark in Mumbai. With tourists flocking to the spot like ants to honey, we can understand why one can become averse to just visiting the monument. So, to keep things interesting, we have chalked down five reasons to give Gateway of India, Mumbai, a go again. Next time your friend is pestering you about things to do in Mumbai, send them this link and say, "here's all the information about Gateway of India!". Who knows, a beautiful day may come out of it.
Hog On The Best Food Or Grab A Pint
Home to some of the finest eateries, Gateway Of India, on one hand, is flanked by swish eateries like The Table, Jia (an Asian eatery), Pa Pa Ya and classic watering holes like Alps, Leopold, Mondegar and Marina Upper Deck on the other. So whether you want to grab a beer and soak in all the Mumbai or want to sit down for a good meal – it's all here.
Go Shopping!
We cannot emphasise the importance of Colaba Causeway's presence in our lives enough. Often cited as the goldmine of great finds, you can literally find anything from junk jewellery to dresses on a budget to affordable home decor!
Sail Away
Throw your next party on the water by renting a yacht, and at a reasonable cost too. Yacht Tours allows people to rent yachts for various occasions – a super special date (hint hint), a family get-together, and even a birthday party. That's what we are talking about here. Also, you can take the ferry to Alibaug or Elephanta Caves – whatever floats your boat (see what we did there?).
Get Clicking
Last point – it's the undisputed spot for capturing breezy sunsets or a breathtaking sunrise. Whether it's tourists getting pictures clicked in front of the Gateway Of India or photographers vying for a hero shot to feature in their portfolio – you will find them all here. Next time, you're Googling 'Gateway of India images', remember, you can always go and shoot it!
Comments