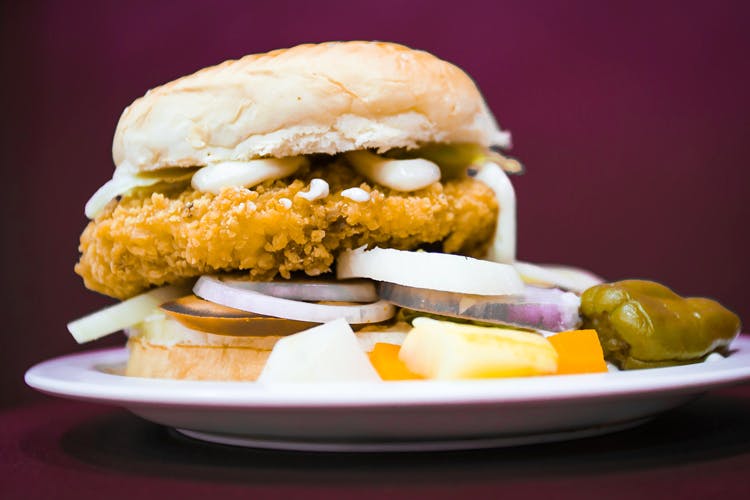 Enjoy The Best Of Both Worlds With These Epic Shawarma-Burgers
Shortcut
The Shawarma Factory is our go-to place to chow down on shawarma experiments, board games to play and books to browse through.
Chow Down
Located near Andheri West station, Shawarma Factory is a tad over-priced, but we still like it for its variety and interesting experiments. They have an expansive Lebanese menu, which includes four different kinds of hummus – we are fans of the hummus topped with shawarma chicken especially, for INR 240.
But the real USP of this place is that they will serve up shawarmas in five varieties – pocket, wrap, sandwich, burger and in a bowl. So we can get all that shawarma flavour in any format we like. The mezze platter is a good option if you're going in a group, as well.
Sip On
They have a good masala lemonade for those who prefer their drinks a little spicy. They don't serve alcohol though.
Anything Else?
It's a small restaurant with only three tables, so you might not get space to sit. Home delivery is also an option.
Comments