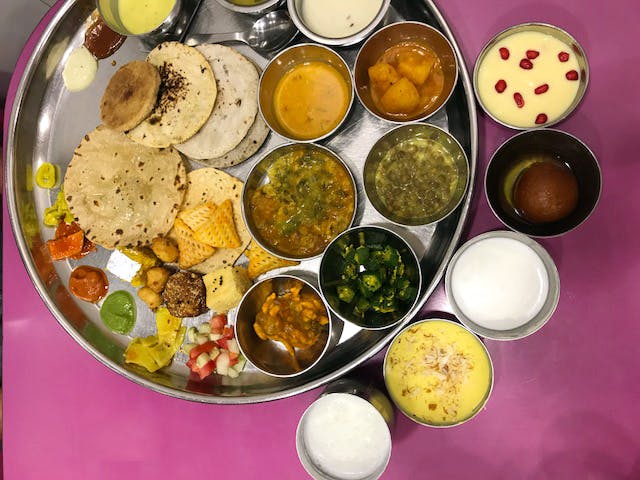 Get Unlimited Authentic Gujarati Food At This Simple & Homely Restaurant In Kalbadevi
What Makes It Awesome
The meal was extremely clean and pure. It did not have any extra spicy dishes or extra masalas. It was healthy and homely. Plus, their desserts were rich and finger-licking. It's delicious and simple, Gujarati food cooked without any sort of preservatives. Subtle, soothing and delicious, it has the touch of a motherly meal.
What's My Pro Tip?
It is in the middle of a crowded market and is barely visible. Will have to carefully look out for the banner. Although it might look a bit sceptical outside, the interiors are clean and hygienic. It has an old Bhojanalay vibe more than that of a restaurant. You will definitely not be able to park a car nearby.
Anything Else?
This place has won many awards and is extremely famous for its Gujarati thalis. It is a must visit. Their service is extremely efficient. The cost of one thali on a weekday is INR 500 only and on weekends it is just INR 600.
Also On Shree Thaker Bhojanalay
Comments